Caste Census a historic survey, terms DK DC Ibrahim
Mangalore Today News Network
Mangaluru, April 2, 2015: The social and educational census undertaken by the Karnataka government, popularly known as "Caste Census" will kick start from April 11 and Deputy Commissioner of Dakshina Kannad A B Ibrahim termed this as a historic survey.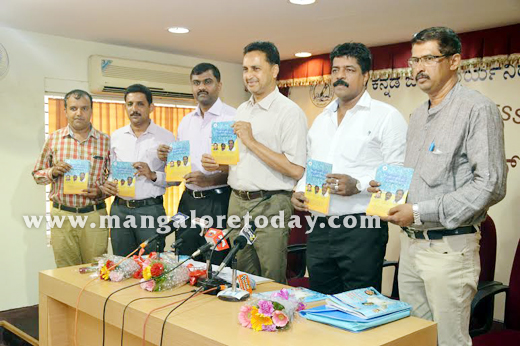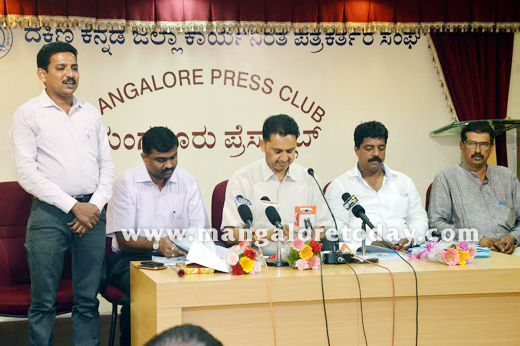 Addressing a 'meet the press' organised at Mangalore Press Club here on Thursday April 2, Ibrahim explained the concept and importance of the survey which will be held for a period of 20 days from April 11 to April 30 in the state.

Chief Minister Siddaramaiah has given much importance to this survey and wants to make it a model for the entire India ensuring welfare projects tailored based the data collected. There are also requests from a few teachers to drop them out of the survey team, but it is not possible as there is shortage of staff, and it is a very important comprehensive survey of families, so everyone should join hands to ensure its success, DC Ibrahim explained.

The concept of census had been discussed way back in 1871 in India. It is done every ten years. From 1871 to 1931, it was done on the basis of caste alone, but later the general census replaced the caste census. This unique Caste census is brain child of Siddaramaiah and pursuing this for a decade.

This census by the state government will be done in 20 days covering important aspects like social, economic and educational status of the people. This survey consists of 55 points and requires 40 minutes for each family to answer, DC said.

The survey will help to understand the ground realities of implementation of schemes on caste lines. The awareness handbill on the survey will reach every household. The final outcome of the census will help the administration to know the social and educational plight of people of Karnataka. After independence many reservations and schemes were implemented for SC/ST and other castes. However this survey would facilitate to enumerate the ground implementation of such schemes.

"Under the the Directive Principles of the Indian Constitution, everyone should get equal justice, be it economic, social or political. This survey is to study how far equal justice has reached the people. There are reservations for certain sections, and we have to see to what extent those reservations have reached the people, and whether they are getting social justice. It is also to evaluate how welfare and development programmes can be offered to people. For all this, it is important to conduct this survey. Also, this survey is being one from the grassroots. So far there have been sample national surveys, but they were only samples. This will be an authentic survey."


The officers appointed for the job have to approach people till they get the survey done. If the family they are surveying is not available at the time of the visit, they should keep trying till they get the required details, he added.

Nearly 5,000 personnel are conducting the survey, and already sample surveys have been done in 6 places in taluks like Beltangady, Puttur, Sullia, Bantwal and Mangaluru rural and Katipalla under Mangalore City Corporation limits. The state has spent Rs 190 crore on this survey, out of which, Rs 6-7 crore was spent in Dakshina Kannada for various things like publicity and remuneration Ibrahim said.

There are 3,930 blocks in the district and 4.6 lac families. Seven officers have been appointed with DC as the chief survey officer. Each district has two resource persons, 47 master trainers, 26 charge officers, 4,125 statistical officers to collect data, and 26 designated officers, District social welfare office Santhosh Kumar explained.

There are a total of 1,503 castes in the state, out of which 101 are scheduled castes and 51 scheduled tribes, District statistical offier Pradeep D'Souza said.

For those who do not want to reveal their caste, there is a provision of relevant code in the survey form. On exclusion of Roman Catholics from the list of castes and whether it would be included. It is difficult to include now but it can be mentioned in the form. Last year an advertisement about this was given in newspapers, but no representatives from Roman Catholics responded, Pradeep D'Souza said.
Santhosh added that if anyone giving wrong or false information in the survey form would be punished according to law.



Write Comment
|

E-Mail
|
Facebook
|

Twitter
|

Print