Call for effective solid waste management system
Mangalore Today News Network
Mangaluru, Feb 7, 2015 : Stakeholders at the public consultative meeting urged authorities to effectively introduce solid waste management system, to check effluents from entering water bodies and to reduce burning of fossil fuel to check pollution.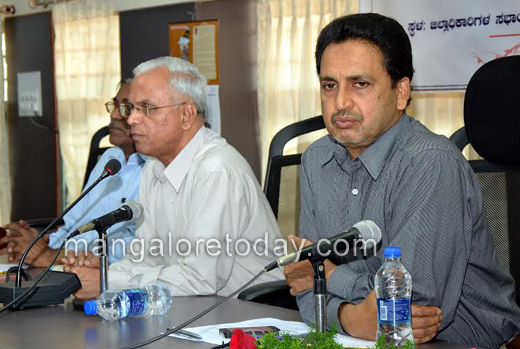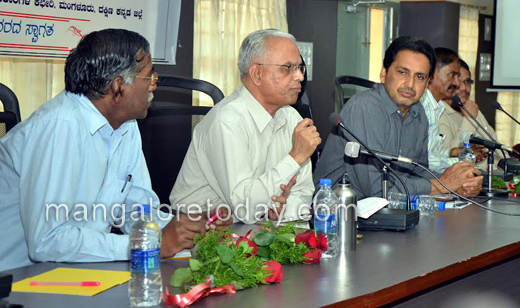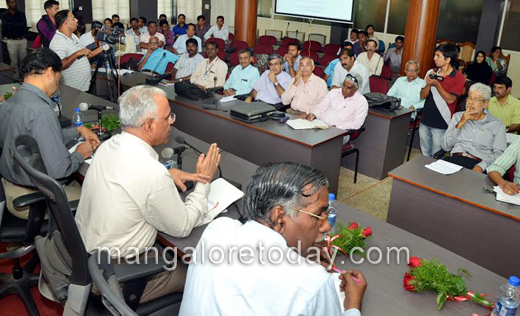 Speaking at a meeting organised to prepare the state action plan on climate change organised by the Karnataka State Pollution Control Board, in Mangaluru, on Wednesday, NITK, Surathkal Professor Lakshman said there is a need to develop a mechanism to project climate change in the future.

The magnitude of change in rainfall in the next 20 years needs to be projected to prepare a policy. Data base should be developed at the district level to project the climate change.

There is a need for a mechanism to forecast flood, so that preparations can be made in advance to evacuate the citizens to the safer areas.

Padmanabha Ullal of Namma Mane Namma Ooru said KSPCB should frame a policy to check excess usage of chemical fertilisers in farming. The chemical fertilisers get mixed in water and thus pollutes the water body.

There is a need to prevent burning of dry waste, to check pollution in the cities. The overflow of UGD should be checked to ensure that the water do not get mixed with the drinking water pipelines.

Plant fruit trees

KSPCB should make planting of fruit-bearing trees mandatory in all the houses and flats. There is a need to check conversion of agriculture land for non agriculture purpose and green cess collected by the MCC should be utilised effectively.

While constructing a vented dam across the river to supply drinking water to the cities, the authorities should ensure that one and half feet water is maintained in the dam, for increasing the ground water table. Henry Valder of Disha Trust said that segregation of garbage at source is need of the hour. There is a need to encourage making of compost at the houses and prevent littering in public places.
A G Pai, representing industries said that the garbage collected from the city can be effectively converted to biogas. The government should encourage the cultivation of Jatropa on either side of 84,000-km long railway line in the country. The Jatropa are used in the production of bio diesel.

Dr Sujatha from CMFRI said that climate change and marine fisheries are directly linked. The immediate affect of climate change will be on coral reefs and olive ridley nesting.

Prof B R Manjunath from Mangalore University said that there is a need to check burning of fossil fuel. The release of untreated sewage water to the river is polluting the water body and results in the death of fish population.

Kateel Dinesh Pail said that if PCPIR comes up in coastal belt, then it will affect the fragile eco-system of the Western Ghats. The Yettinahole project will have its impact on the nature.

Deputy Commissioner A B Ibrahim said that depleting fish population, sea erosion, red category industries are an area of concern in Dakshina Kannada district. Power Consultant Shankar Sharma said that global warming is one of the factors for the climate change, which is affecting the ecosystem. Citizens can send in their feedback to: corpcell@kspcb.gov.in, or shankar.sharma2005@gmail.com

Write Comment
|

E-Mail
|
Facebook
|

Twitter
|

Print