CCD-Siddhartha story: How he and many others fell into debt trap and more...
mangaloretoday/ yahoo
Mangaluru, Aug 01: In his final communication to the world, Café Coffee Day founder VG Siddhartha blamed an unholy trinity comprising a private equity partner, other lenders and a former income tax official for his troubles. If a businessman with assets exceeding thousands of crores is crying foul, does it mean that all this talk of "ease of doing business" is empty rhetoric?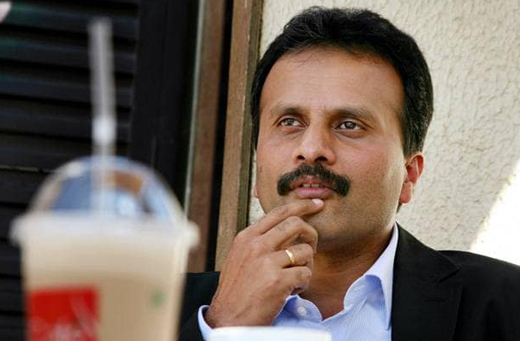 Most commentators, especially those who have been in touching distance with entrepreneurs, suggest that the last straw for Siddhartha was indeed the tax notice that amounted to over three times CCD's profits in the last three years. However, the brutality of the IT department also hides the fact that the company had Rs.6,500 crore debt on its books.

Where did all of this debt come from? Quite obviously from the need to expand at a rapid pace, which has become the pre-requisite for private equity investments in the country today. Unlike in the past where entrepreneurs used to rely on bank loans to fund operations and expansions, the modern businessman seeks out PE Funds instead.

With profits slated to come several years down the line, these entrepreneurs sell equity to the private equity funds, who buy them only on the condition of minimum guaranteed returns. Though the process is pretty similar to bank loans, the start-ups get PE money as it makes their business appear sound to future investors at the second level.

If the enterprises fail to make good during their early years, the owners end up selling additional stake in order to ensure that the PE investors get the returns that were promised. And once that option runs out, they are forced to raise funds from entities, some of whom can be dubious in nature. These funds are often meant for managing cash flows only.

Stories of how Amazon founder Jeff Bezos asked his early investors to come back after ten years is legendary. However, in the Indian context, this doesn't work. The investors are perpetually in the "two-minute-noodle" mode where they either want robust returns or their money back – the latter being a result of merging entities and making off with their cash.

In other words, investor greed could be the point where the Siddhartha story veered from a success story into a tragedy. Everyone talks of hockey stick growth and any business idea that doesn't have a plan for generating "escape velocity" is considered unworthy of investment. The Board of CCD was probably facing a similar predicament.

Take a quick survey of CCD outlets around Bangalore and one would find most of them populated with a motley group of students bunking class and another set who carry their laptops and use the premises as an office. Their order size would be around Rs.200 per visit though to the outsider it would seem that the place is actually full.

So, what was prompting Siddhartha to seek such a robust growth? This question needs to be answered by the investors before we even come to the issue of the recalcitrant taxman. That the venture wasn't yet making loads of money was obvious from the fact that though CCD declared profits over the past three years, most of it came from other income. And each time, Siddhartha raised funds to meet growth demands, the IT authorities saw red.

Which is why, this piece isn't meant to ignore the vicious manner that the tax authorities went after Siddhartha by first raising a demand for Rs.650 crore, conducting raids on his offices and then blocking sources of funds by acquiring his shares with Mindtree as also those of Café Coffee Day, thus literally cutting off all source of funds that the entrepreneur could have liquidated to pay off the government dues.

It is pertinent to mention here that a recent research report shows that corporate taxes as a percentage of pre-tax profits has grown to over 55% in 2017-18 as against 24% in 2005-06. Now, juxtapose this number with the fact that this is the time frame when profit margins have eroded to the maximum levels in the industry. So, Rahul Gandhi may have to think again when he accuses the BJP of being a "Suit-boot Ki Sarkar".

However, there is a bigger challenge that Prime Minister Modi and his Finance Minister will have to tackle. That of investor confidence and the rhetoric around ease of doing business. Nirmala Sitharaman struck the right chord by suggesting tackling the issue of Angel Tax, but ground reality is that tax officials also get stiff collection targets. Which means they end up chasing the one that fails their smell test.

And Siddhartha sadly did fail the test, and even a shift of political allegiance by his father-in-law SM Krishna couldn't save him. Can Café Coffee Day survive? We'll have to wait and see!

Courtesy: yahoo


Write Comment
|

E-Mail
|
Facebook
|

Twitter
|

Print