Brilliant Bharatanatyam exponent presents first solo on Bible themes
Mangalore Today News Network
Mangaluru, Apr, 02, 2018 : The city's famous Town hall was packed to capacity, a revolutionary Bharatanatyam performance to project the message of Jesus Christ from the Gospel for perhaps the first time on April 1, Easter Sunday by a brilliant exponent of the Gaana Nritya Academy immensely impressed the huge turn out of admirers. The performance was superb.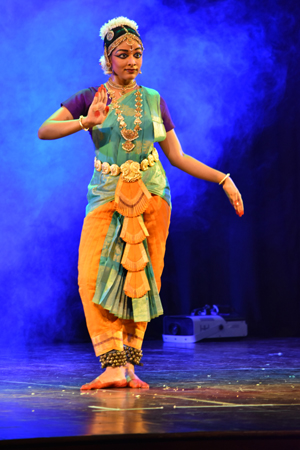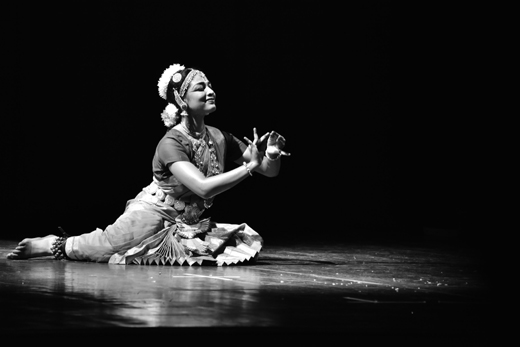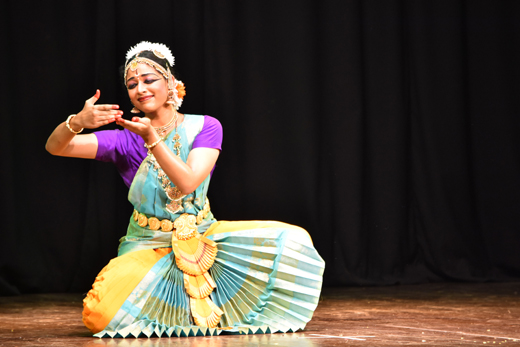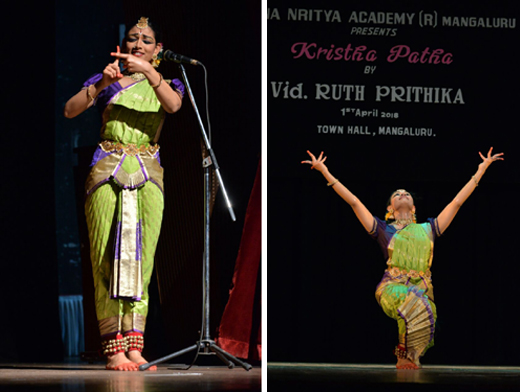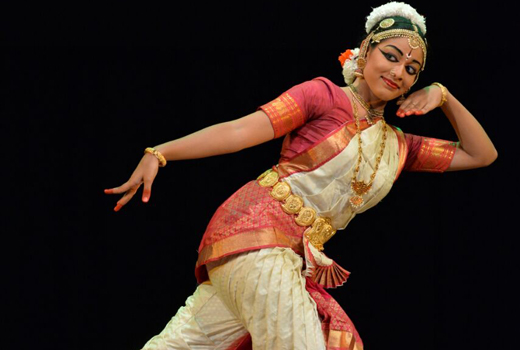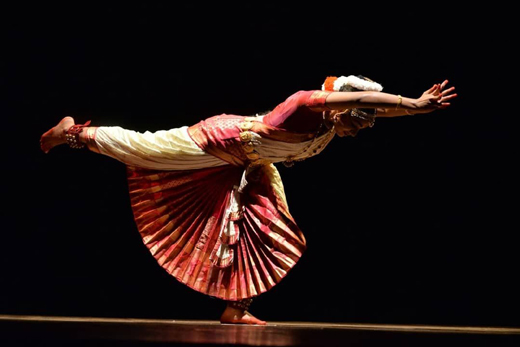 It was a unique full-fledged solo performance on Bible episodes depicted through the ancient Indian dance form. Vidwat Ruth Prithika, the dancer, said the output is the efforts put in by her teacher Vidyashree Radhakrishna, her parents Dr Roshan Maben and Dr E V S Maben and her own practice for months and that she would put in all possible effort to take this concept forward as is clearly appreciated.

The two-hour performance titled 'Kristha Patha' gave the essence of the entire Bible right from the Book of Genesis to the Resurrection of Jesus Christ in all five compositions of the dance form. "At Easter this is a very exclusive way to make christ's word better known and reflect on it through my God given talents and capacity," said Ruth Prithika, a third-year computer science engineering student.

While the concept is yet unknown, the enthusiastic experts ensured that the performance adhered to the traditional framework of Bharatnatyam, the 'Margam' - path. "There was no change in style. We introduced the concept in the content," Ruth said. According to Ruth, it was her father who spear headed the idea and set the lyrics. Her music teacher gave the lyrics a poetic form, and arranged the music recorded from internationally-recognized artistes in Bengaluru, and choreographed the performance. It is indeed an effort that spells out the laudable dedication and commitment of all involved. Vidyashree said the biggest challenge was that unlike depicting Shiva and Krishna, whose mudras are mentioned in Bharatanatyam, she had to create mudras and steps suiting Jesus. "We had to start from scratch. We were able to do it, and I am glad people appreciated it."

Mangaluru Diocesan Bishop Rev Dr Aloysius Paul D'Souza, CSI Dakshina Prantha retired Bishop Rev Dr C L Furtado and art critic Prathibha Samaga were the chief guests. Rev Dr. C L Furtado who gave a touching picture of Vidushi Ruth as she grew to this lvel before his very eyes over the years said, that indeed this is a gift of God. While the Christian communities were projected as strongly Western oriented, this makes an impact to the contray and such efforts must increase and grow. Catholic Bishop Rev Dr. A P D'Souza, who was engrossed all through the performance, endored and reiterated with Rev Dr. Furtado's views. All expressed high appreciation on Vid. Ruth's enterprise.


About Vidushi Ruth Prithika :

Ruth is currently pursuing computer science engineering at NMAMIT, Nitte. She has been learning Bharathanatyam since the tender age of five. She has successfully completed her Vidwath exam in Bharathanatyam and junior grade in Carnatic music. She has performed with the Gaana Nritya Academy at various stages in and around the country. She has also performed at the Doordarshan studio in Delhi for Prasar Bharati during the ABU Dance festival in 2016. She is also been trained in Kathak and Odissi dance forms through the workshops organised by the Academy.

Stating that Vidhushi Ruth Prithika is the first to get the title of Vidhushi in Protestant Christian community (CSI), Ruth hitched her wagon to the stars and enthralled audiences and judges in various district, state and national level programmes and competitions. Along with other artistes of GNA, Ruth performed for Dhoordharshan, New Delhi, sculpting for herself the stature of National Level Artiste. All the accolades won are well-deserved as Ruth has successfully completed her Junior, Senior and Vidhwath exams of Bharatha Natyam. Complementing the dance form is her prowess in violin and piano. The highest echelon of accomplishment is her academic brilliance in her educational pursuit of Engineering Degree at NMAMIT, Nitte after her earlier education at St. Theresa's and Lourdes Central School.

In this fast paced world of consumerism and materialism, well-informed and clear sighted youth, blessed with worthwhile talents can be the ambassadors of change and ensure the health of a society. Ruth, undoubtedly, is one such youngster and if she is in the right place,at the right time, she can create wonders in the magical and mystical world of Bharathanatyam.

KristhaPatha is a unique Bharatanatyam recital based on the Biblical themes of faith, hope and love shown by Jesus Christ himself to mankind. The repertoire begins with a Pushpanjali based on the seven days of creation, followed by the birth of Jesus, His ministries, His sacrifice on the cross and resurrection. It ends with a message that the risen Christ continues to dwell in the hearts of mankind, guiding them in the path of righteousness. All the dance compositions are within the framework of a Bharathanatyam Margam. Fresh mudras created to depict Jesus and his symbolism were indeed satisfying. All 5 parts were carefully created in accordance with the Natya kala and culture defining a spiritual path too. Padam was from John's gospels and Kirthana depicted genuinely the feelings of the Samaritan woman by the well and was a moving experience. Thillana was very special and spell binding taken from Mark Chapter 16 of the Bible. The scope for variations is vast from the Bible.


Guru Vidyashree Radhakrishna-Established the institution in 1994, choreographed several solo, group and thematic ballets and performed all over India and abroad. Many of her students have won state, national and International level competitions and received scholarships and awards. She is a graded artiste of Doordarshan. Having expertise in both Bharatanatyam and carnatic vocal, she has not only conceptualized and presented several child friendly ballets, but also scripted and choreographed concept based traditional repertoires. As a director, she has organized several festivals such as Aarohana, Nrityadhara and Nrityaniranthara under the banner of GNA.



Write Comment
|

E-Mail
|
Facebook
|

Twitter
|

Print