Black magic steps into electoral politics!
Mangalore Today News Network
By Prof. Narendra Nayak
Mangaluru, April 30, 2018: It looks like it is for the first time that black magic steps into electoral politics at Mangalore. It has been learnt through reliable sources that one of the candidates for the legislative assembly elections has conducted a special black magic ritual on the intervening night of the 22nd and 23rd April around 1 to 4 am on the 23rd for his success.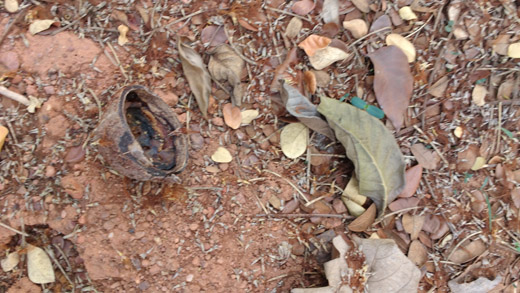 There are six candidates for the constitutency- J.R.Lobo from the Indian National Congress is the sitting MLa while Vedavyas Kamath for the BJP, Sunil Bajal from CPI(M) are from the other parties. Madan and Srikar Prabhu are the independent candidates. While superstitions are a usual part of all elections and for every candidate which includes anything from a puja to filing nominations at an auspicious time, this black magic ritual was a special one in the sense that such are conducted at very odd times at places like grave yards are (ill)reputed to cause harm to the opponents! It was rumored that Mahakali smashana pooja was conducted.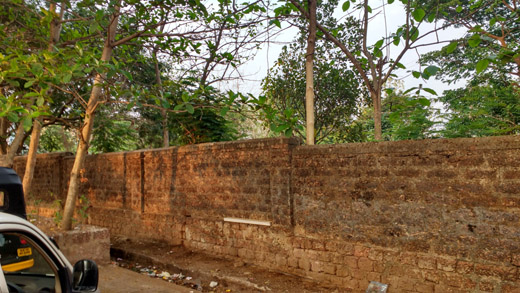 All the priests whom I consulted were not in the know of the rituals needed for this but they were of the unanimous opinion that such rituals are not conducted by them but by special pujaris called as vamacharis who conduct such rituals which involve sacrifices and other allegedly non kosher practices! Some of very extreme ones of this type are even said to cause such bodily harm to the victims that they become totally paralyzed or even die. Later on, after getting in touch with some who know about these I came to know that the puja is called Aghora smashana Kali puja which is performed late in the night and some object belonging to the person is to be used like a piece of hair, worn clothing, nail clipping or something of the sort. This will also involve cutting of vegetables like ash gourd and the sacrifice of a cock. The result will be that the person against whom such a puja is done will either die or get paralyzed. In the above mentioned puja a total number of nine were there, four from Kerala who had arrived in a KL registration car. From Mangalore, there were the candidate, a close associate/supporter and three from a local communal outfit.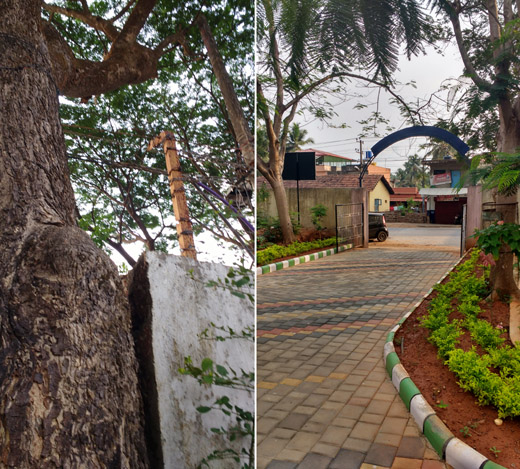 Since we have confirmed information on the vehicle used for the transport and number of people who were involved, we would like to make the general details public. The rituals were conducted at the Attavara Nandigudda cremation ground. This is the most well known of the graveyards of Mangalore and caters to several communities like Protestants, Roman Catholics, Brahmo samajis and various castes among Hindus some of whom bury their dead while others cremate. With more than ten acres of land, it is a resting place for hundreds and a much dreaded one too with all superstitions associated with such places.

A visit to the place early in the morning yielded very useful information while the workers there said that no one stays there for the night and the supervisor had more tales to narrate. He informed us that it was a popular place for people to get rid of objects of black magic and also to place them. He told us that he had had many confrontations with people trying to dispose of amulets, coconuts and such associated with these rituals. Though the staff he said tried to be vigilant about such, people did try to dispose off such objects! Again, the compound is surrounded by high walls and barbed wire; there were gaps through which one could get in. On the other hand, the staff also pointed to the gate, which one could easily jump over and enter the compound. The absence of any CC TV camera and a night watchman added to these problems!

Will the newly legislated anti black magic act help in these matters? Will conducting black magic rituals amount to electoral malpractice? These are the questions that need to be answered as things grow murkier and superstitions grow stronger! Will the other candidates who are allegedly at the receiving end of these experiments on black magic complain? We have to wait and watch.



Write Comment
|

E-Mail
|
Facebook
|

Twitter
|

Print