Black magic performed at Nandigudde targetting Congress candidate, allege party men
Mangalore Today News Network
Mangaluru,May 03, 2018: Congressmen have alleged that some unknown persons have performed Black Magic at the Attavar Nandigudde crematorium targeting Mangaluru South MLA and Congress candidate J R Lobo.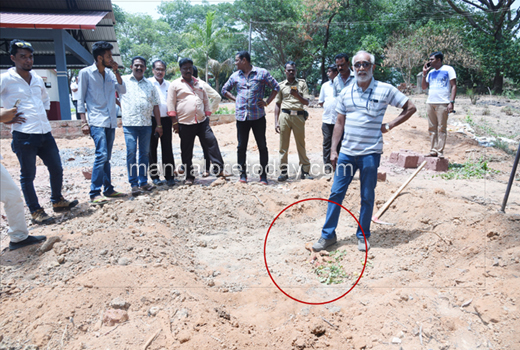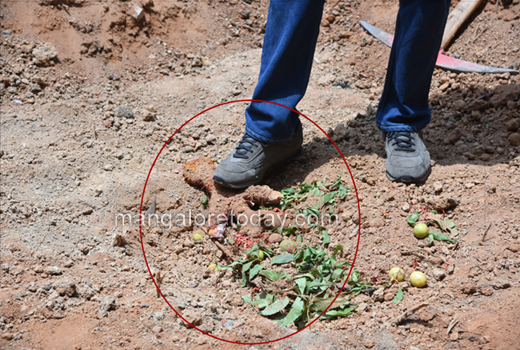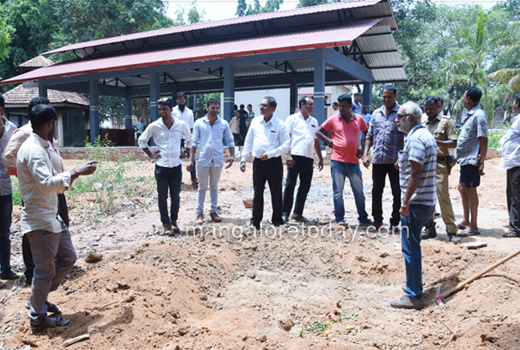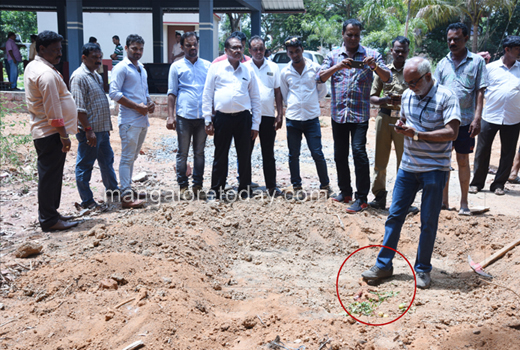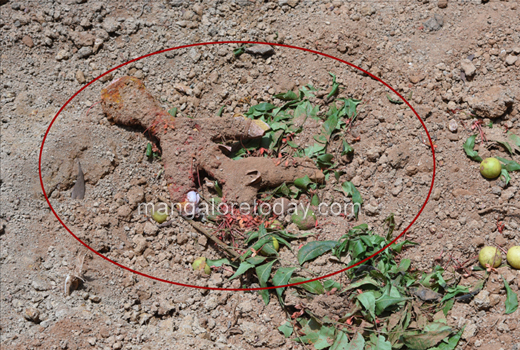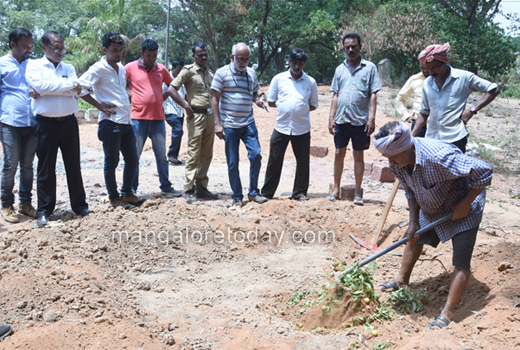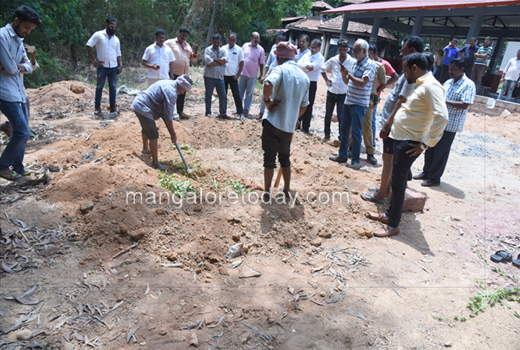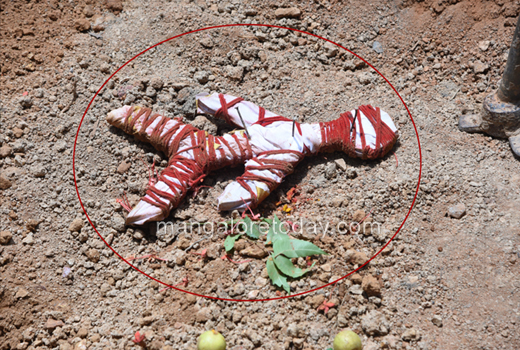 The voodoo doll was wrapped in a cloth when I opened it found this chit. But the police had been informed and the PCR van had come. At the behest of the lady who had come, I removed the thread and opened the cloth. A chit fell out and here it is.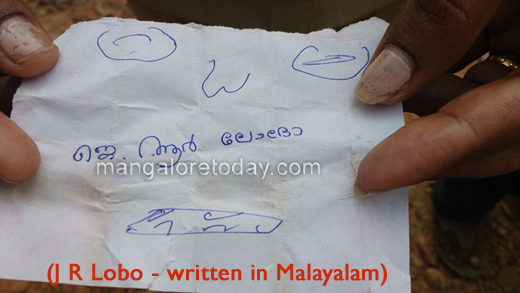 The news that black magic has been done had initially made rounds around ten days ago following which Congressmen had searched the place but of no avail. However, on Thursday afternoon, traces of black magic were found and the same were brought to the notice of the Congressmen by the guards of the crematorium. Accordingly Congress workers along with rationalist Prof Narendra Nayak visited the spot.

Prof Narendra Nayak who spoke to media persons said he did not believe in black magic. "Whenever I come across things used for black magic I just stamp them with my feet. I too had got information on April 23 regarding the suspected black magic but could not find any trace of it. Black magic is nothing but superstition. Nothing bad would befall on us if we trample such things. There is a need to create awareness in this regard," he said reacting to his act of trampling the black magic materials. He also stated that the same were not Indian black magic ingredients, but African things and urged people not to believe in such practices.
What Prof. Narendra Nayak got to say:
A couple of days ago I had received information that a Aghora Kali Smashana Puja had been done at Attwar grave yard. The news was authentic but the evidence was not available. The evidence came to light today.

At around 1 pm I received the information that objects connected with some sort of black magic were discovered at the above place by an attendant. When I rushed there, I saw a sort of voodoo doll lying face down. It was in a small pit and surrounded by neem leaves and a few lemons. Youth congress workers were crowding around the place looking for some one to come forward. On reaching the place and seeing these objects of alleged black magic I treated them with the usual contempt they deserve by stamping on them. As usual we also have photographs taken to prove it. After performing my 'rationalist ritual' I invited others to do the same! But, I could see that none of the dozen or so of the people around had the courage to do so.

Since it was said that a police complaint has been lodged, I could not collect the voodoo doll or the lemons which are lying around there. I have told the attendants of the place to keep these objects once the police investigation is over and that I would collect them myself as I am sure they will not have the courage to touch them.

Well, though I cannot say with confidence that these are connected with the election related black magic but it is sure that there is an element of black magic there. In fact when I had gone to that place two days ago, when I had gone to the same place to investigate a tip off that some sort of a black magic ritual had taken place there several days ago we had done an inspection of the premises and could not find anything. However, we had seen some chinks in the security and had told the person in charge who had said that he too knew about it but could nothing about it.

As usual I reiterated my challenge to those who have powers to do black magic- will just put a circle in ink over a few hairs on my forearm if they could pluck them through their black magic rituals I would pay them 10 lakhs! Of course they will have to deposit 5% of the amount as a refundable deposit as I do not want to waste time.

Narendra Nayak

President, Federation of Indian Rationalist Associations


Write Comment
|

E-Mail
|
Facebook
|

Twitter
|

Print