Bhasker Shetty family feud : Court injunction against relatives ; advocate clarifies
Mangalore Today News Network
Mangaluru, Nov 23, 2016 : The family feud over running the Hotel Durga International owned by the slain businessman Bhasker Shetty has been taking interesting turns with the passing of each day. In a latest development, the JMFC Court in Udupi has served injunction against the mother and other family members of Bhasker Shetty against interfering in the affairs of the hotel administration, informed M Chidananda Kedilaya, advocate for Bhasker Shetty's wife Rajeshwari Shetty.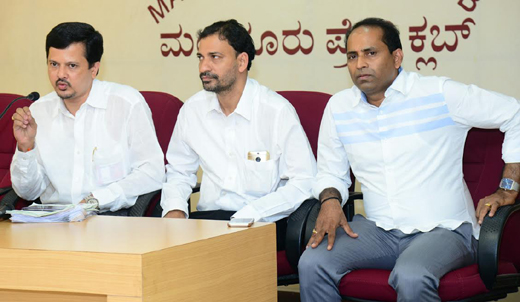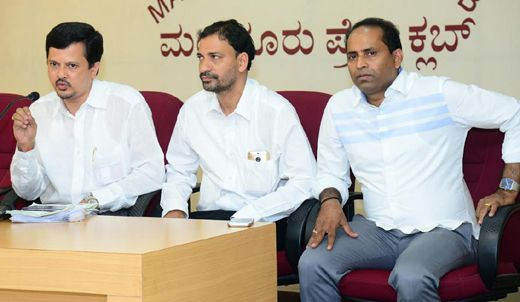 Speaking to reporters at Press Club here on November 23, Wednesday, he said Bhasker Shetty had started Durga International Hotel at the land owned by his wife, after availing loan from the Adi Udupi Branch of Karnataka Bank. After the demise of Bhasker Shetty, the ownership of the hotel legally comes to Rajeshwari Shetty, he said.

He also stated that Rajeshwari who is presently in jail as an accused in the murder case, has given the letter of authority to her mother Sumathi Raghuram Shetty to manage the hotel as well as the outstanding bank loans, Kedilaya said and alleged that Bhasker Shetty's relatives namely Guruprasad Shetty, Jogu Shetty, Jayanthi Shetty, Chandrashekhar Shetty and Nirmala Shetty were interfering in the daily affairs of the hotel and have also tried to gain control over it forcibly.

It was following this that Sumathi Raghuram Shetty had moved the court seeking injunction against Bhasker Shetty's relatives, Kedilaya informed.

"Though it is still not proved that Shetty is dead, his family is talking about a will which has not yet been produced," said Kedilaya.

Meanwhile, Rajeshwari's sister Renuka Rai who too was present at the press meet, refuted the claims that Bhasker Shetty had owned property worth Rs 350 to Rs 400 crores. "In reality, the Hotel Durga International is worth Rs 8 crores, Bhasker Shetty's house is worth Rs 1 crore and the gym worth Rs 1.5 crore. Shetty also had outstanding loan of Rs 2 crores against his hotel an also his residence while other loan accounted to Rs 6.5 crore. The land on which the hotel is located is gifted to Rajeshwari by her mother. This being the case how could have Shetty owned Rs 350 crore worth assets ?," she questioned.




Write Comment
|

E-Mail
|
Facebook
|

Twitter
|

Print