Bhasker Shetty Case : Interesting facts in 1300 page charge sheet
Mangalore Today News Network
Udupi, Nov 4, 2016 : The over 1300 page charge sheet filed by the CID police in the sensational businessman Bhasker Shetty murder case, includes over 147 documents, over 174 evidences as well as statements of over 80 people.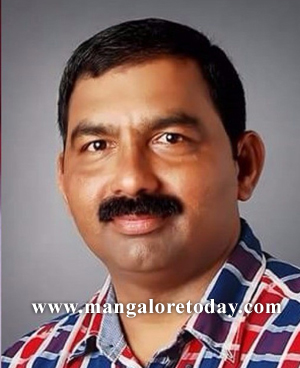 The charge sheet mentions in clear terms that Shetty's wife Rajeshwari, son Navaneeth Shetty (20) and priest Niranjan Bhat were directly involved in the murder while Niranjan's father Srinivas Bhat and driver Raghavendra had abetted in destroying evidences.
The following aspects have been mentioned in the charge sheet :


Bhasker Shetty who had left for Saudi Arabia in 1985 had purchased six super markets at Al Haj and was staying there with his wife and son. Ten years ago Rajeshwari had returned to Udupi along with Navaneeth for the education of her son. Shetty remained in Saudi Arabia and used to visit hometown once in two months.
Illicit Affair : When Bhasker Shetty scrutinised the dealings of his Udupi business, misuse of funds came to his notice. Even loans had not been cleared. He had picked up a quarrel with Rajeshwari on May 6,2016 on his visit hometown. He also saw some obscene photographs as well as photographs of her along with Niranjan Bhat in her mobile phone and kept it in his possession. Both Rajeshwari and Navaneeth had picked up a quarrel with Bhasker Shetty over this issue on July 8.
Costly gifts to Niranjan : Niranjan Bhat had got costly gifts from Rajeshwari, courtesy their affair. She had purchased a Rs 17 lakhs house at Champa Residency in Udupi for Niranjan and also a Rs 15 lakh Creta car by standing as surety. She herself was paying the EMI. The affair had resulted in daily quarrels between the couple and Navaneeth had stood in support of his mother.
Bhasker Shetty too had an illicit affair ?
The charge sheet mentions how Rajeshwari had made her son believe that her husband had afar with a woman named Geetha Shetty apart from the wife of a watchman and also a Muslim woman. Navaneeth in order to know more about this had placed a phone recorder in his father's room in the hotel to record his conversations.
Warning to Niranjan : During one of his visits hometown, Bhasker Shetty had warned Niranjan against poking nose in his family affairs. However Niranjan who had won the confidence of Rajeshwari and Navaneeth had asked Rajeshwari to divorce Bhasker Shetty. The three who realised that the prosperity would get out of their hand had hatched a conspiracy to eliminate Shetty.
Search in internet : All the three had searched the internet to find a suitable modus operandi to kill Bhasker Shetty while also ensuring that they were not caught. Niranjan had spoken to one Satish Poojary of Mumbai seeking pistol and chloroform.
The Final Plot : On July 27, the accused met at the Rajangana Parking area in Udupi to prepare the final sketch. It was decided to purchase chilly spray, camphor tin, match box, petrol and pesticides and also to kill Shetty using curtain steel rod, mask, hand gloves and cockroach killer. It was also decided to burn the body in the Yaga Shala. The accused had also purchased chilli pepper spray from Radha Medicals, Udupi a day before the murder.

Write Comment
|

E-Mail
|
Facebook
|

Twitter
|

Print