Balipa, Airodi chosen for Yakshamangala Award
Mangalore Today News Network
Mangaluru, Apr 08, 2017: Yakshagana artistes Balipa Narayana Bhagawatha and Airodi Govindappa are among the four artistes chosen by Mangalore University for its Yakshamangala Award for 2016.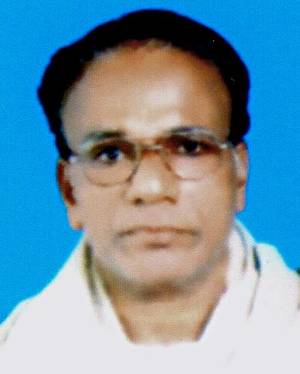 In addition, it has chosen talamaddale arthadari and researcher Prabhakara Joshi and artiste and Yakshagana teacher Gopalakrishna Kurup for the award.

The university has chosen the work — Yakshagana Kavi Kavya Vihara — by Kabbinale Vasantha Bharadwaj for its Yakshamangala Kruti Award.

The Yakshamangala Award carries a prize of Rs. 25,000 cash, a memento, and a certificate and Yakshamangala Kruti Award carries a prize of Rs. 10,000 in cash and a certificate. They will be presented at a function in the university campus at 11.30 a.m. on April 17.

A committee comprising experts M.L. Samaga, Padekal Vishnu Bhat, and K. Chinnappa Gowda and Dhananjaya Kumble, coordinator of P. Dayananda Pai and P. Satish Pai Yakshagana Adhyayana Kendra at the university selected the artistes, according to a release by the university.

Mr. Narayana Bhagawatha of Tenku Thittu school of Yakshagana has continued the legacy of singing in the unique "Balipa style" inherited by his father Balipa Madhava Bhatta and his grandfather Balipa Narayana Bhagawatha. He toured in different melas for about 50 years with 33 years in Kateel mela alone. He has written more than 30 Yakshagana prasangas.

Mr. Govindappa from the Badagu Thittu school of Yakshagana, though studied up to class 5, infused liveliness to the characters he played and spoke authoritatively. He toured in different melas for more than 50 years. His roles such as Karna, Bheeshma, Yayati, Arjuna, Hiranyakashipu, Ugrasena, and Jambava have been well received. Mr. Joshi, also a critic, obtained a doctorate degree from Mangalore University for his research work— Krishna sandhana prasanga mattu prayoga. He has written a number of books relating to Yakshagana.

Mr. Kurup is a "himmela" artiste of Yakshagana. Though studied up to class 5, he wrote four works on Yakshagana. He toured in meals for more than 40 years and taught Yakshagana to many students.
Courtesy: The hindu

Write Comment
|

E-Mail
|
Facebook
|

Twitter
|

Print