Baliga Murder: Are Gods with the victimís family or the culprits?- wonders Narendra Nayak
mangaloretoday
Mangaluru, Oct 19: Here is the latest analysis from Prof. Narendra Nayak who has been at the helm of fighting for justice for RTI activist, Vinayak Baliga.

When I went to the residence of the murdered activist Vinayak Baliga I found the family in the prayer room all devoutly praying before their favourite gods. A thought crossed my mind of ahrd boiled atheist that I am- if a god or Gods do exist on whose side would they be?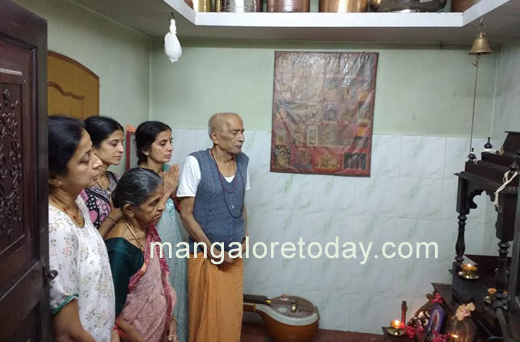 If they were to be on the side of the victim Baliga and his bereaved family they should certainly be against the accused and see that the guilty are brought to justice. But the in same case, accused no 1 had performed a big puja spending huge amounts, a fortnight back to propitiate the very same gods whom the Baliga family worships! This was attended by a large number of his well wishers including the local BJP MP Nalin Kumar Kateel. The very same person, who used to frequent Baliga's house in the good old days- when both of them were ordinary workers of the Bharatiya Janatha Party. According to some, he used to ride pillion on Vinayak Baliga's two wheeler for party as well as personal work. That the public have a short memory is well known but politicians have even shorter ones- particularly to those who have been used and are no longer useful. That could be again because Baliga was only a booth level worker while those allegedly behind the murder are all highly placed in the party. Again, the Gods may be greedy for money because the Baliga family being poor can offer only prayers and tears.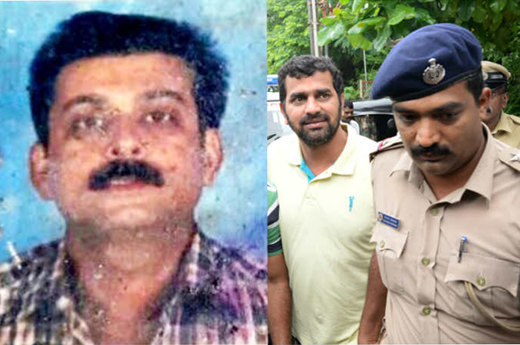 As for the investigations into the case they seem to be proceeding at the proverbial snails place and one does not know whether the snail is still alive or has met a sticky end. It has been alleged that the last straw which resulted in the ghastly murder of Vinayak Baliga was a letter which he had written to the present incumbent of the chair of the Head of Kashi mutt. This letter is said to have been a very vitriolic communication addressing the seer by his previous name by which he used to be known before taking up sanyas. There are records at the Post office that a registered letter had been posted to this person to the address of his Delhi camp in the first week of March, 2016 and two weeks later Baliga was murdered. It is also rumored that the Mangalore police have sent a notice to the mutt for the production of this communication. Since the police are tight lipped about this matter we do not know whether the same has been produced or not. If it is obtained and its contents are what they are suspected to be, then it would be a crucial piece of evidence for establishing the mens rea behind this case.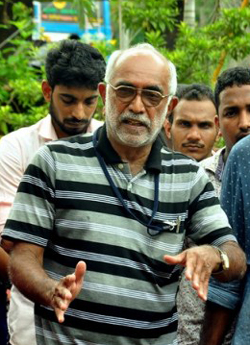 While the preliminary charge sheet has been submitted permission of the court had been sought for the filing of additional charge sheet/s. It is not know as to whether this has been done, but since there is no time limit for such that should not be too much of a problem. While one wonders as to how the accused no 1 in a sensational murder case that too of an RTI activist who has been murdered by a cold blooded plot can get bail, the Baliga family has decided to challenge the order of the High court in the supreme court. The order of the Mangalore sessions court refusing to subject the accused no1 Naresh Shenoy to narco analysis and brain mapping has been challenged in the high court by the parents of Vinayak Baliga. One can only wonder as to how a person claiming to be innocent can have any objection to a test whose results cannot be even used as evidence in a court of law!

Well they say wheels of justice grind slow but grind fine. Let us wait and watch in this case whether they grind at all due to all the spanners that are being thrown into them.

For Desha Premi Sanhgatanegala Okkuta, Mangalore

Narendra Nayak



Write Comment
|

E-Mail
|
Facebook
|

Twitter
|

Print