BJP-NCP form Maharashtra Government, Modi, Amit Shah congratulate Devendra Fadnavis, Ajit Pawar
Mangalore Today News Network
Mumbai, Nov 23, 2019: In an early morning twist of events, the rug was pulled from under Uddhav Thackeray and the Shiv Sena's feet when the Bharatiya Janata Party along with Sharad Pawar's party NCP formed the government in Maharashtra. Devendra Fadnavis has taken oath as the Chief Minister of Maharashtra, while NCP's Ajit Pawar took oath as his deputy.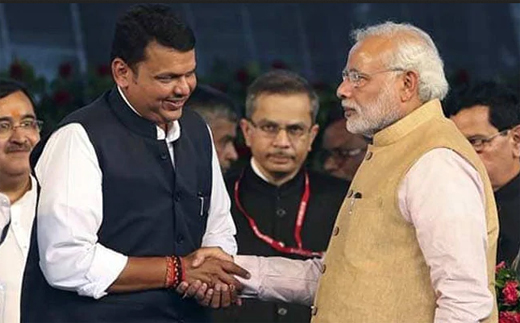 President's Rule was revoked this morning at 5:47 am and the swearing-in ceremony of the Chief Minister and Deputy Chief Minister took place at 8 am.

Prime Minister Narendra Modi tweeted shortly after Mr Fadnavis and Mr Pawar took their oath, saying "Congratulations to Devendra Fadnavis ji and Ajit Pawar ji on taking oath as the Chief Minister and Deputy Chief Minsiter of Maharashtra respectively. I am confident they will work diligently for the bright future of Maharashtra."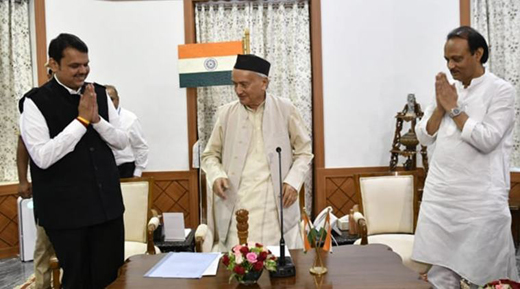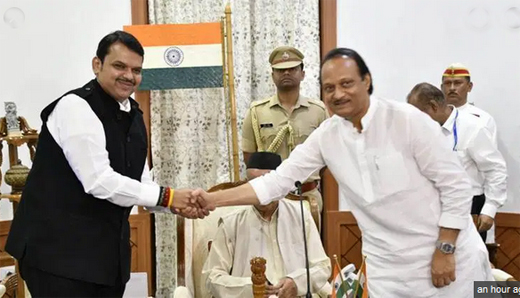 The events that took place overnight may be described as nothing less than a political coup. The NCP, which had been in talks with the Shiv Sena and the Congress till as recently as last night, sprung a surprise on Uddhav Thackeray and Sonia Gandhi's parties.

Speaking after taking oath for a second successive term as Chief Minister, Devendra Fadnavis said, "We all saw what happened in the last few weeks. Maharashtra had to go under President's Rule for the last many day. All this happened as the Shiv Sena did not follow the mandate. I thank the NCP for supporting us in forming a strong and stable government - one that Maharashtra needs."

Ajit Pawar, who was sworn in as the Deputy Chief Minister of Maharashtra, said "We all have seen how things have been in Maharashtra in the last few weeks. The aim is to form a stable government...farmers are in crisis...there are several other important issues that need to be addressed in the state. Keeping all this in mind, we took the decision."

BJP chief Amit Shah also congratulated Devendra Fadnavis and Ajit Pawar. In a tweet in Hindi Mr Shah wrote: "Hearty congratulations to Shri Devendra Fadnavis ji on taking oath as Chief Minister of Maharashtra and Shri Ajit Pawar as Deputy Chief Minister of the state. I am confident that this government will be committed to the development and welfare of Maharashtra and will set new standards of progress in the state (sic)"

"Maharashtra needed a stable government, not a khichidi government," Mr Fadnavis said after taking oath.

The BJP, which emerged as the single largest party in the Maharashtra Assembly election last month, could not stake claim to form a government after the result was declared, as it disagreed on an agreement with its pre-poll ally Shiv Sena on its "50:50" demand including for the post of chief minister.

The BJP won 105 seats in the 288-member Maharashtra assembly, followed by the Shiv Sena, which got 56. The Nationalist Congress Party or NCP won 54 seats and the Congress won 44 seats. The remaining seats were won by Independent candidates.

Write Comment
|

E-Mail
|
Facebook
|

Twitter
|

Print