At rehabilitation camps, victims face mental torture
Mangalore Today News Network
Sullia/Madikeri, Aug 25, 2018: The thousands of people housed in relief camps, festival of Varamahalalshmi was a sad episode, at a time when they are worried about their livelihood even as many tried to search for a ray of hope.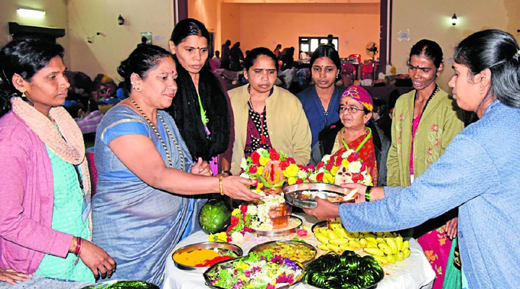 The festival was celebrated and traditional sweets were made. But, family friends of Ummavva, whose body was recovered, wore a blank face. "They are still digging for bodies out there. We can eat and sleep but there is nothing else to do here. We don't know what to look forward to," said a 70-year-old victim.

Amid the sense of hopelessness and fear over future, the spirit did not die as many responded to the call for help by fellow inmates. At least 57 children, including 10 college students, sat around five round tables and continued their learning. Teachers from closed schools and volunteers tried their best to teach lessons amid a frenzied activities of food and relief distribution. Charitha Subbaiah, a teacher at a private school in Mysuru, said she decided to turn a volunteer for the entire week after seeing the suffering in her home town. "This place has given me everything and I thought it is worth to work here on days like Eid and Varamahalalshmi day," she said.

At Ambedkar Bhavan, children ran around elders who were busy collecting toothpaste. Some had gone to their relatives' houses while others preferred to stay on.

Nandalapanda K Susheela, who had broken her leg during the landslide at Kaluru, said hers was one of the few families which had initially refused to vacate to safe place. "What did we have other than that house? I was ready to die there rather than leaving it. But when it (landslide) came, I had to leave. My leg got stuck in the mud and I had to be pulled out by those standing nearby and the Army men had to carry me. Now, I am hoping that I will get wheelchair to move around."

As per an official release, there were 5200 people housed in 35 camps and Rs 3,500 was provided per family sheltered there. "Kodagu deputy commissioner has already identified land for rehabilitation of displaced people."

Searches : Teams of NDRF and volunteers continued to search for nine more missing persons, a day after they recovered five bodies.

State police chief Neelmani Raju said inclement weather has not allowed for smooth operation. "We have deployed drones for the operation. Rain and fog have not allowed smooth operation," she said.

Write Comment
|

E-Mail
|
Facebook
|

Twitter
|

Print