Anti-Pollution Drive Foundation completes glorious first year of IEC
Mangalore Today News Network
Mangaluru, Jul 03, 2017 : Anti-Pollution Drive (APD) Foundation, Mangalore has reached a new milestone by successfully completing one year of executing various community outreach projects under the Inform-Educate-Communicate (IEC) initiative under mandate from Mangalore City Corporation. This initiative called for a continuous series of community level interactions with the public stretched over the last 12 months for addressing various issues like Solid Waste Management, Waste Segregation at Source and promoting Clean-Green Mangaluru.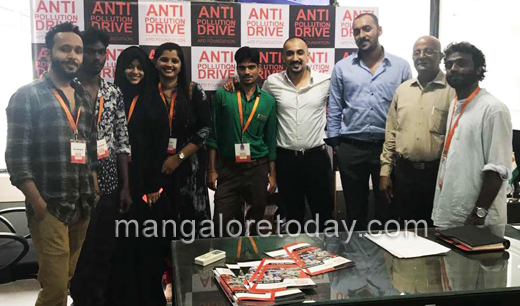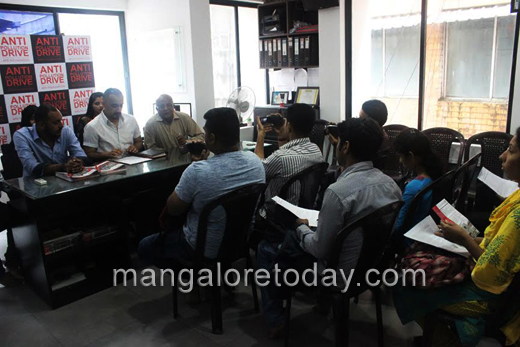 APD Foundation undertook this ambitious assignment after being appointed as the strategic partners of Antony Waste Handling Cell Pvt Ltd. (AWHCPL), the official waste handling agency of MCC. The Inform-Educate-Communicate (IEC) initiative is a part of AWHCPL's contractual obligation towards MCC in providing comprehensive waste handling services in Mangaluru.

For several years mankind has been striving towards having a cleaner future for the generations to come by taking baby steps on grass-root levels in curbing the various types of pollution. In Mangaluru however, an initiative was taken to educate the citizens on the same matter through various campaigns by the Anti-Pollution Drive (APD) Foundation.

The chief objective of IEC is to invite citizen's participation in waste handling activities and promote an enlightened culture of cleanliness and hygiene in MCC jurisdiction. APD Foundation undertook its first IEC project on June 2016.

Since June 2016, under the IEC campaign, APD launched around 15 projects, conducted 32 road shows, steered 27 outreach and 32 'grass-root' camps, distributed almost 20,000 pamphlets, reached out to 45 educational institutions and educated around 10,000 students. Through these activities APD Foundation has overseen the responsible utilisation of nearlyRs. 15, 00,000 funding earmarked for the purpose. APD Foundation has also been recognised with the prestigious UN-HABITAT Award which makes available an additional funding of RS. 4.3 lakhs for approved projects under the terms of the award.

"As of this month, it has been a year since we initiated the IEC programme. Our key instruments towards reaching the objective is through holistic information, data sharing and advocacy campaign where we sensitise the citizens and promulgate the idea of dry and wet waste segregation. We intend on driving the citizenry towards taking a more involved role in segregating their waste and adopting a sustainable and responsible living," says Abdullah A Rehman, Founder of APD Foundation. "In the current year, we are preparing to multiply our strategic partnerships in order to build and improvise our research and awareness programmes."

According to Abdullah A. Rehman, the primarychallenge faced by the APD team is to convince the people regarding the advantages of protecting the environment, resource conservation and economic opportunities from leading sustainable and environment friendly lifestyle. Hence IEC plays an important role in overcoming the communication challenge.

"Our main aim is to educate the youth with more focus on schools and colleges as we believe that the future of the Nation is within its' compound walls. It is also a psychological fact that people of all ages must see something repetitively to inculcate the subject in their lives, and thus we aim at repetitive acknowledgments", Naveen D'Souza the IEC Programme head at APD.

According to PrakashKurup of AWHCPL, "The solid waste of every household creates waste at the end of the tunnel if it is not segregated. The penultimate motive of this IEC campaign is to raise awareness of segregation at the source."

APD is also working on developing a people integrated website and toolkits wherein each waste generator will be able to access and find out how they can achieve segregation and turn their organization or residences into a zero waste producing establishment.

Anti-Pollution Drive (APD) Foundation is a registered public trust under the Indian Trusts Act, 1882. The not-for-profit Foundation is focussed on tackling the sources of air pollution - predominantly through tackling vehicular air pollution and proper waste management.

Write Comment
|

E-Mail
|
Facebook
|

Twitter
|

Print