An open letter to the organising secretary of iactscon2018. Dr.Karunakara Padhy
Mangalore Today News Network
To
Dr. Karunakara Padhy M.S.,M.Ch.,DNB,MBA,Ph.D.,FIACS
Organising Secretary IACTSCON 2018
Head of Department, Cardiothoracic and Vascular Surgery
Care Hospitals, AS Raja Complex, Waltair Main Road
Ramnagar, Visakhapatnam, A.P.


Dear Sir,

Greetings on your successful organisation and completion of the conference of IACTS at Vishakapattanam. While congratulating on this achievement, I would like to bring to your kind attention something which I would like to be clarified. I am also marking a copy to the media so that you could also release a copy of your reply to them. If you are not the one to reply I would request you to be kind enough to forward this to the responsible person and mark the copy to me.
The key note address at the conference was delivered by one Jaggi Vasudev who was supposed to be one of the most notable speakers. While I was not attending the conference and do not know the contents of his remarkable speech the following sentences were allegedly uttered by him as quoted by one of your members. I am doing a cut and paste job from the facebook posting of one of your members Dr.Mahesh Wadhwani who had attended the conference because I do not want to be criticised for misquoting some one: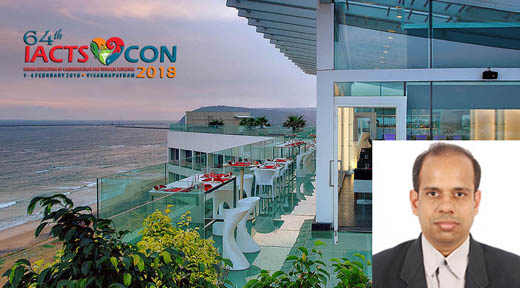 "Sadguru addressing our conference..... After having heard him, I think he came primarily to advertise himself and appeared more like a salesman than a "soul healer". In my opinion, he should have had decency enough to not insult his own hosts (our association)!!!
He said".....I have had many a kids who were given surgical dates for operations, and after practicing yoga with me they got cured and never tried surgery",(implying, either the surgeons who offered the surgery were fraud, or the yoga has enough power to heal structural heart diseases) we all know it's not scientifically possible.

This is a farce, and I strongly condemn it. I respect "faith", I routinely advice my patient's to have faith and also practice yoga, but to insult science in such a scientific conference is shameful.

I also request my association to not invite such people in our meetings in future."
If this person has not quoted him correctly it is his fault and I apologise for quoting him. You may kindly send me a text of his speech or the link to it. But if it his quotation is correct then two questions arise:

If what Jaggi has said is true, some of your members are cheating the public by advising and performing surgeries when not needed or conducting sham operations. If it so then you should take steps to see that who are the surgeons who have done so and black list them. Because, our impression is that cardio thoracic surgery is high risk and should be resorted to when all conservative measures fail. You should also find out the regimen which he has said is successful in healing structural defects through yoga or whatever it is and try it on your patients before posting them for surgery. You as practitioners of evidence based medicine should have also asked him for clarifications and proof for his claims.

If what he has said is false then you should have asked him to withdraw his remarks. Since you have not done so through your silence it also implies consent. However, It is not too late for you to clarify these matters and I wish that you do so at the earliest.

While inviting any one as a key note speaker is your prerogative and we do not have any right to question that, a statement made by such a person at a conference like yours carries a lot of weight with the public. While you are answerable to your members about the decision to invite him for your program, you as the office bearer of this august body of cardio thoracic surgeons are answerable to us who may become your patients at any time.

With regards
Yours truly
Narendra Nayak
President, Federation of Indian Rationalist Associations


Write Comment
|

E-Mail
|
Facebook
|

Twitter
|

Print