An open letter to fellow Mangaloreans from Narendra Nayak
Mangalore Today News Network
My dear Citizens of Mangalore,

I am born and brought up in Mangalore and now 65 years of age. While people elsewhere think that they are intelligent but we are of the opinion that we are super intelligent! The derisive terms with we address outsiders and sniggers behind their back shows this! We are also very prosperous, spiritual and have also a very refined degree of social consciousness. We are also very tolerant particularly when it comes to injustices perpetrated on us by the rich and powerful.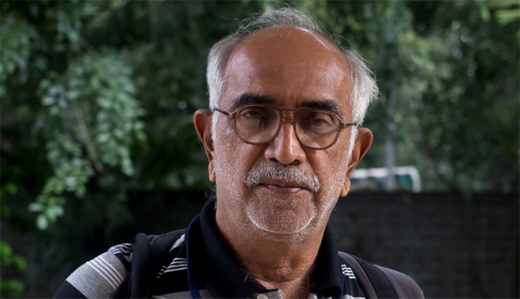 Let us take the case of the brutal murder of the RTI activist Vinayak Baliga. It was carried out at 5.30 am and it was clear that it was a professional job. He was a GSB a devout one at that but not a single GSB organizations spoke up for him because he had questioned the waywardness of the method of management of a temple of which he was a devotee. He had pointed out the irregularities there and had suggested ways to make the management more accountable and probably that was his fault. He had questioned a number of builders for violation of the rules out of interest for the citizens but a few of us raised our voices on his behalf. He had questioned the management of the school nearby his home because they would block the road by parking and they had also violated the laws by building nearly twice the area that was sanctioned. He wanted the streets to be sewage free as a large complex of nearly 360 flats near his home had not put up a sewage treatment plant as required under the law and it has still not become functional! But no one living on that road condemned his murder. As one of the residents of a nearby house said when others suffer let us also suffer with them when he had asked him to sign a memorandum which he refused to sign!

Some of you have alleged that he was a blackmailer. This also included a eveninger rag whose editor knows very well that a dear person can be defamed with impunity. Well let us have a statement from any one of you who has been blackmailed by him and let us know why you succumbed to it too because you would have had something to hide. Anyway the police have given him a clean chit on that front and the top policeman has said that it is very clear that he has not made any person gains from his activities as an RTI activist. If any one of you thinks so I suggest that you visit his house and see the conditions under which his 85 year old father, 80 year old mother and his two unmarried sister live and decide for yourself.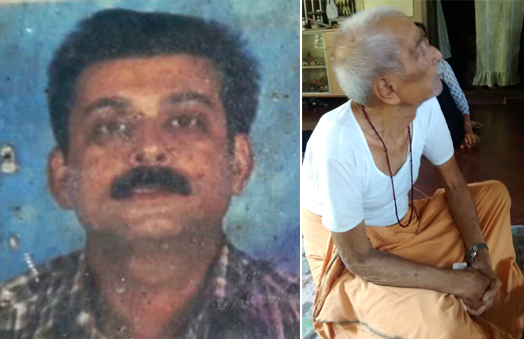 He was a Konkani speaking person but no Konkani speaking cultural or any other organization has spoken up for him. He was a Hindu a devout one at that. All those who attack couples of two faiths going together in the name of love jihad, spend crores on renovating places of worship and thousands who do it are fast asleep. The so called minorities who cry foul when their places of worship are attacked or their 'religious sentiments' are hurt have not uttered a whimper against this foul murder of a fellow human being. All those who gather thousands for the protection of gau mata have no tear to shed for a fellow human being.

Well Baliga was murdered by professional killers. Who hired them and why? Are the questions that we would like to be answered. We a few concerned citizens who have raised our voices against this murder most foul demand these answers.

I am writing this open letter to you fellow Mangaloreans as a fellow citizen, a consumer activist, a Humanist and a rationalist. He has an unfinished mission how many of you are willing to join in? How many of you are willing to raise your voices and tell those who killed him that we are not afraid of you. Baliga's mistake was that he dared to take on all these vested interests all alone. How many of you are willing to join in and say that we agree with what he has said about the issues of public importance that he had taken up? As it is we know that the city is going to dogs because of the blatant disregard to laws, unauthorized constructions, overload of the ancient sewage transport system and such. What will be your answer to the next generation when they ask you about what it is that you did to change the system when you had the chance.

As the eminent parliamentarian Edmund Burke said "all it takes for the dark forces of evil to take over this world is enough number of good people who do nothing" are you going to be good people who will do nothing to let the dark forces of evil to take over our city? The choice is yours. Remember yesterday it was Baliga who dared his voice against injustice who was the victim, tomorrow it may be yours truly who dared to raise his voice and day after it may be you who chose to remain silent.

Narendra Nayak
Born and brought up in Mangalore and spent all my life except a few years here


Write Comment
|

E-Mail
|
Facebook
|

Twitter
|

Print