Airport operations control centre soon
Mangalore Today News Network
Mangaluru, Feb 10, 2015: 'Airport operations control centre' – that will enable public to know all information needed will be opened at Mangaluru International Airport very soon. It will be the second airport after Chennai to get this facility.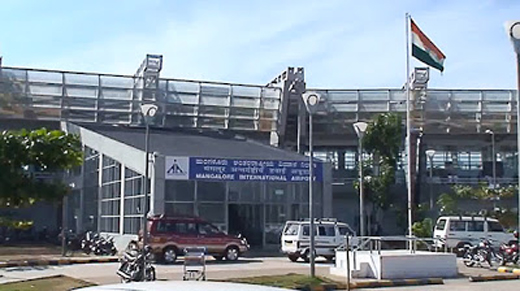 It has ample features for airport management, but for passengers it would only provide comprehensive information on the flights operating at the airport. The information would be displayed through electronic display boards at the arrival and departure halls and at the entry and exit gates.

The control centre, through video cameras, would observe the movement of flights on the runway and parking area, monitor check-in counters, departure and arrival halls. Immediately, information on the display boards would be flashed in different colours. For example, Regarding arriving flights, is the flight is on time or delayed by how many minutes, when it landed (with the display board flashing 'landed') and the parking bay (number), the conveyor belt from which passengers could pick up their luggage and so on.

In case of a flight that is departing you will know whether it is delayed, by how many minutes, when the check-in started, which parking bay the aircraft is parked at, and when the boarding starts the display would change to 'boarding'. It will also tell you how many passengers have boarded, and even further movement of the flight would be displayed.

Director of the airport J. T. Radhakrishna told the press that the centre would become operational within 10 days. Mangaluru airport would be among 10 airports in the country managed by the Airports Authority of India (AAI) to have this facility. In South India the centre had been opened at Chennai airport and Mangaluru would be the second airport to have it. All the centres are inter-linked. So the Mangaluru centre could know the status of flights in Kolkata or in Thiruvananthapuram.

"The centre would record the total sequence of aircraft operations and procedures relating to it. It will provide realistic information to people," Mr. Radhakrishna said. The flashes here would appear in Kannada, Hindi and English.

Many more features which passengers might require in future can be adopted too, and would be updated subsequently. The facility also helps in the management of airports and required information to the air traffic control tower at the airport, Mr. Radhakrishna said.

Write Comment
|

E-Mail
|
Facebook
|

Twitter
|

Print