After Supreme Court intervenes, MCC issues Occupancy Certificate for Solitaire within a day
Mangalore Today News Network
Mangaluru, December 11, 2019: In a heartening corollary to the legal maxim 'Justice delayed is justice denied', the Supreme Court has effectively intervened to ensure justice to the citizens by instructing Mangaluru City Corporation to stop delay and comply with its earlier order to issue Occupancy Certificate to the residential building Solitaire situated at Hat Hill in the city.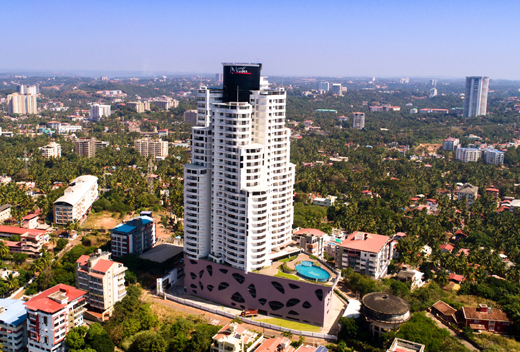 Flat owners in the building were being put to great hardship due to failure of the City Corporation to process the application for Occupancy Certificate for the building submitted by its promoter Land Trades Builders & Developers, though the apex court in its Order dated 19.07.2019 had upheld its Building License and directed Mangaluru City Corporation 'to consider the issuance of completion certificate in accordance with law, expeditiously'.

Despite the clear court directive, the City Corporation had taken no initiative during the past four months to issue the Occupancy Certificate though the builder had fulfilled all the requirements. The Fire Department too had promptly complied with the court order and given its clearance. Hence there was no valid reason for the City Corporation to withhold giving the Occupancy Certificate.

Customers who had purchased flats in the building were experiencing unnecessary hardship due to City Corporation's delay as many were forced to continue to stay in rented house while paying installment on Home Loan. Some flat owners were having difficulty in redeeming tax relief on Capital Gains Tax. The deadline given by RERA to file Completion Certificate for the project too would have expired in the first week of December. Due to this reason, and also to protect the interests of the flat owners, the builder was forced to approach the Supreme Court for relief.

On 25-11-2019 while considering the builder's plea, the court enquired with the Counsel for City Corporation about why the Occupancy Certificate had not been given and whether it would be given or not. The Counsel responded that it would immediately comply with the Court Order. Subsequently, he produced the certificate before the court on 29-11-2019 and handed it over to the builder.

"I am grateful to Hon'ble Supreme Court for ensuring justice to me and my customers," said K. ShrinathHebbar, proprietor of Land Trades Builders & Developers. "It is regrettable that citizens have to repeatedly approach the highest court in the land to get justice even after favourable order is passed. Legal remedies like PIL are meant to protect citizen's rights. The courthas made a clear distinction between public interest and private interest and showed that it will not allow anyone to misrepresent PIL for making unlawful gain. This experience has strengthened my faith in the justice delivery system," he said.

Write Comment
|

E-Mail
|
Facebook
|

Twitter
|

Print