Actor Suresh Mangalore passes away
Mangalore Today News Network
Mangalore, May 18, 2016: Popular TV actor Suresh Mangalore passed away last night at Bangalore. He was aged about 65 years, it is understood. It is said that he suffered from severe health issues and the end came due to kidney failure.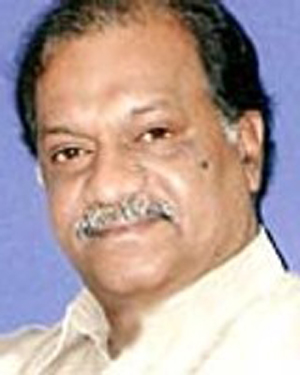 One of his erstwhile colleagues Tulu moviemaker and dramatist Vijaykumar Kodialbail said, "Suresh Mangalore was one the major Tulunadu origin actors to make a name and fame in Kannada movies and serials. He played important character roles and his presence on the screen will be missed."

Giving biographical details of the late actor, Kodialbail said that Suresh Mangalore was initially employed with telecom department for many years, but his passion for the stage saw him working with the late K. N. Taylor's Tulu theatre troupe.

In the late '90s, he worked with Kodialbail in his Tulu drama "Oikala Avandinakulu', where he played the role of Sadhu Shetty, a caricature of an underworld don. "This role gave him a good break and made him famous," said Kodailbail.

Around the same time Suresh Mangalore got his first break on the big screen with Seetharam Karanth's 1999 Kannada movie 'Chandramukhi Pranasakhi'. He had a good role as Ramesh Aravind's father and the film went on to become a commercial and critical success winning two awards.

This connection got him a role in Karanth's next film 'Shrirasthu Shubhamasthu' also. Suresh Mangalore went on to act in 40-45 Kannada feature films, often working in supporting roles with stars like Puneeth Rajkumar and Shiva Rajkumar.

Alongside, he started getting roles in Kannada TV serials also. His first role was in Srinivasa Murthy's 'Anna Basavanna', a 70-episode epic on Basavanna, the 12th-century philosopher and Kannada poet which was telecast in 2001-2002. It was while working on S. Narayan' Kannada mega serial 'Parvathi', that he became a household name, says Vijaykumar Kodialbail.


His most memorable role on TV is said to be that of a tender coconut sipping chief minister in the serial 'Preethi Illada Mele'.

Retaining his umbilical connection with Tulunadu, he had acted in a few Tulu movies like 'Kadala Mage' (2006), 'Baravuda Bandasale' (a Tulu short film made by Vijaykumar Kodialbail in 2006) and 'Danikulna Jokulu' (2015).

He will last be seen 'Shutterdulai', which boasts of being the first remake movie in Tulu, as it is a adaptation of the 2012 Malayalam movie 'Shutter'. The movie is understood to be in post production and will be released soon.

Summing up his interaction with Suresh Mangalore, documentary movie maker Natesh Ullal observes: "Being popular in TV made him a mature personality. Unlike many actors, he never let popularity go to his head."



Write Comment
|

E-Mail
|
Facebook
|

Twitter
|

Print