Abdul Khader Kukkady pays tribute to 'perfect' wife killed in Sri Lanka bombings
mangaloretoday network
Dubai, May 14: Razeena Kukkady was killed in the Shangri-La Hotel in twin suicide blasts during the Easter Sunday attacks in Sri Lanka. Razeena hails from Mogral Puttur near Kasargod. She is an alumnus of St. Agnes College in the city. Her husband Abdul Khader Kukkady is from Baikampady, Mangaluru. Abdul Khader Kukkady now a Dubai resident said that his life would never be the same after the tragedy.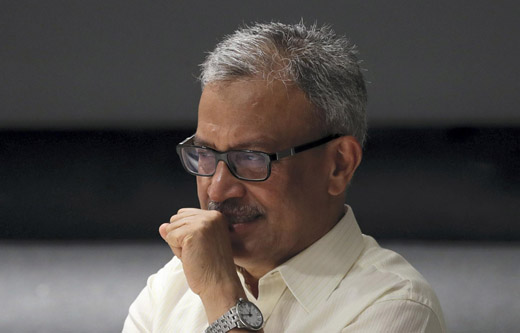 Razeena, 60, was at breakfast at the five-star Shangri-La hotel when two suicide bombers detonated their devices in one of a series of attacks on three hotels and three churches in the capital Colombo, Negombo and Batticaloa. At least 250 people died, including children and 42 foreign nationals.

Razeena, whose family are from Mangaluru, grew up in Sri Lanka but later moved to Jumeirah Lakes Towers in Dubai with her husband, Abdul Khader Kukkady, 69.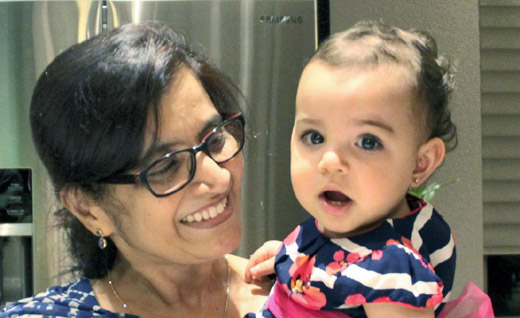 "Life without Razeena will not be the same again. Not remotely even similar," Abdul Khader said at a remembrance gathering for mourners in Dubai on Friday. "She was perfect in every sense and always craved for excellence. She did not wish ill on anyone.

"Many people have tried to comfort me by saying, 'God calls back early the people he loves the most'. But that's no answer for such a tragic end to her life. "She was very, very special. She took care of the lives of so many people. She had a lot more to offer to her community. People tell me her death makes her a shaheed (martyr), but for what cause?"

Abdul Khader Kukkady with his daughter Farah and son Khanfer talks about Razeena, who was tragically killed in the Sri Lanka Easter Sunday bombings.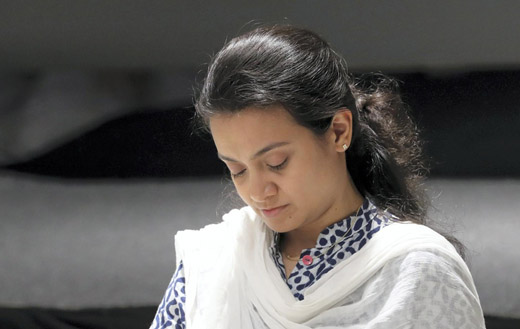 Their daughter Farah Kukkady, 35, a management consultant who lives in Texas, also paid tribute to her mother.

"My mother struck a bond with everyone irrespective of their age, social or economic status," Farah said. "She would forgive people, even if they were extremely rude to her. She had lots and lots of love. She had a great ear for music. She picked up new languages easily."

The couple had been holidaying in Sri Lanka for just over a week and on the morning of the attack, Abdul Khader flew back to his job as a project director in Dubai. Razeena was days away from her 61st birthday and was scheduled to fly to India the following day.

Abdul Khader was told of his wife's death when his flight landed. He flew back to Sri Lanka that day with his brother and nephew and said it was the toughest journey he had ever taken. Abdul Khader Kukkady said his life will never be the same without his wife Razeena.

"So many thoughts crossed my mind during the trip. My immediate reaction was anger and rage rather than grief," he said. "When I then saw my beautiful Razeena lying motionless, I was shell-shocked. She had a smile on her face and there were no apparent scars. "I was furious at myself, and at the people who had done this. I felt helpless but I couldn't cry."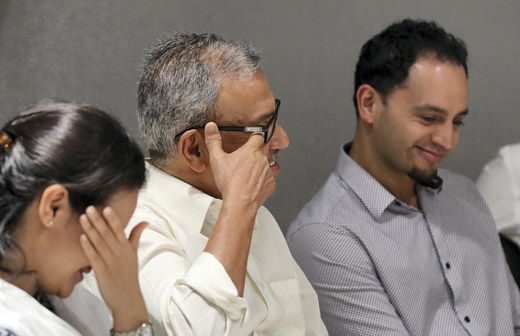 Abdul Khader Kukkady, his daughter Farah and son Khanfer talks about his wife Razeena, who was tragically killed in the Sri Lanka bombings.


Security lapses have been blamed for the attacks, which were carried out by an ISIS-linked group, and Abdul Khader criticised the Shangri La-for a lack of security checks. "There was absolutely no security there – zero security," he said. "It's totally beyond me that the attackers could check in to a hotel room and stay there overnight with explosives."

Razeena was buried the day after the attack at a mosque in Colombo, in a ceremony attended by the couple's friends and family. Their son Khanfer, 38, an engineer who lives in California, and Farah arrived the day after the funeral and were upset that they had been unable not see their mother one last time to say a proper farewell. Khanfer spoke to her by phone half an hour before the attack.

Abdul Khader, a soft-spoken man, said he could finally "cry his soul out" after he being reunited with his children. They are planning to launch an initiative in his late wife Razeena's memory, although they are yet to decide on details.

The premature death of the cherished wife and devoted mother has left a big void in the lives of her family, and her son dreads to think about the impact it will have on his two-year-old daughter. "Mila developed a great bond with my mum when she visited us in the US last November," he said.

"She is always asking me to show her the pictures that her grandma has sent her. Now if she asks and I don't show her, she will get upset."

Courtesy: thenational.ae

Write Comment
|

E-Mail
|
Facebook
|

Twitter
|

Print