Aadhaar is not mandatory to avail mobile phone, banking and school admissions: SC
Mangalore Today News Network
New Delhi, Sept. 25: The Supreme Court on Wednesday observed that Aadhaar is unique and secure, even as it ruled that it is not mandatory to avail services like mobile phone, banking and school admissions. The top court further ruled that Aadhaar service in Constitutionally valid.

The apex court also said that the Aadhaar Act can be passed as Money Bill, turning out the challenge in this regard by some petitioners. It was observed by the court that data obtained by the Unique Identity Authority of India (UIDAI) should be minimal.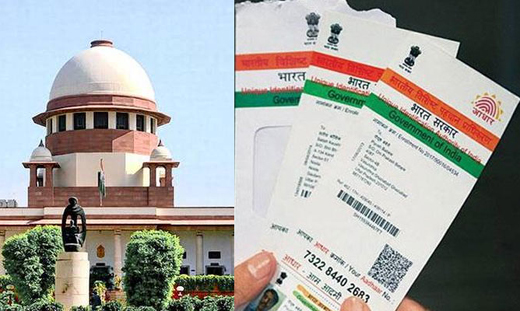 Here is the 10 important points of the Aadhaar verdict by Supreme Court:

1. Aadhaar is not mandatory for banking, mobile phone services

2. Aadhaar cannot be mandated for school admissions. CBSE, UGC and NEET can also not mandate Aadhaar.

3. It is mandatory to link Aadhaar with Permanent Account Number (PAN).

4. The government must ensure that illegal immigrants do not obtain Aadhaar card.

5. Aadhaar is constitutionally valid.

6. Government needs to bring strong data protection law as soon as possible.

7. The unique identification proof empowers and gives identity to marginalised sections of the society.

8. Justice DY Chandrachud dissents, says "passing of bill as money bill when it does not qualify as a money bill is a fraud on Constitution, violates basic structure".

9. Education has taken us from thumb impression to signature, now technology has taken us from signature to thumb impression, observed the Supreme Court on Aadhaar.

10. Aadhaar number given to a person is unique & can't go to any other person, observed Supreme Court.

Write Comment
|

E-Mail
|
Facebook
|

Twitter
|

Print