APDF partners with Hasiru Dala to Clean Kudla Rivers
Mangalore Today News Network
Mangaluru, October 22, 2019: Mangalore based environmental NGO Anti Pollution Drive Foundation (APDF) has entered into an agreement with Bengaluru based Hasiru Dala for initiating a long term project for decontaminating the two lifelines of Mangaluru, namely River Netravathi and River Gurupura.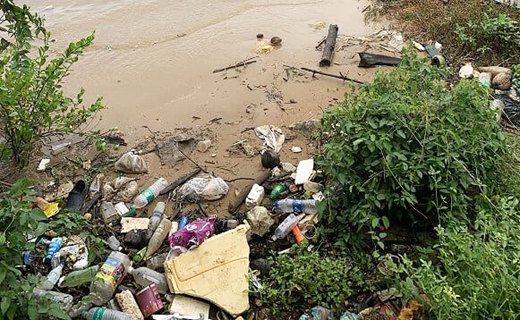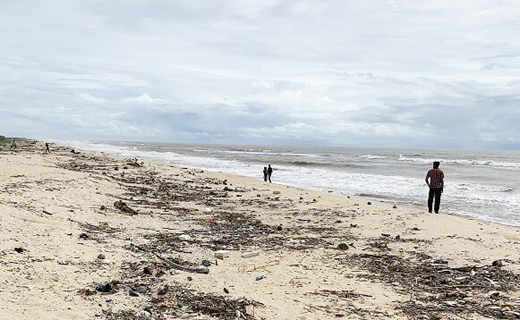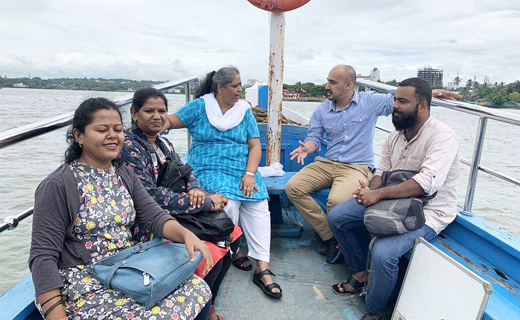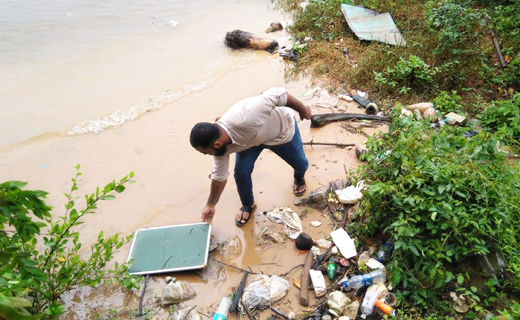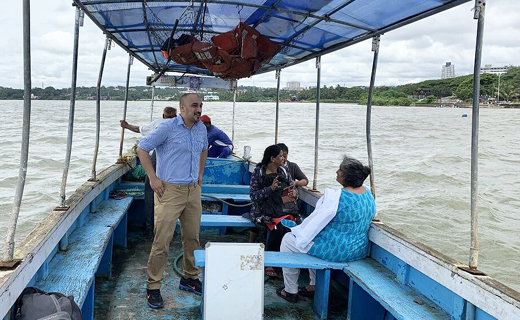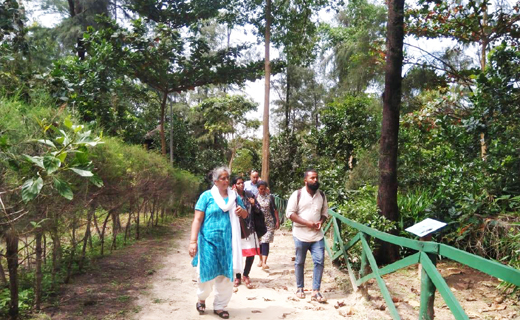 A memorandum of understanding (MOU) to work together for the project was signed by Ms. Nalini Shekar, Co-Founder and Executive Director of Hasiru Dala and Abdullah A. Rehman, APD Founder Chief on October 4, 2019. Prior to this Ms. Nalini Shekar and her team visited Mangalore and alsong with APD Team undertook a field survey of both rivers by motorboat.

"Hasiru Dala has extensive expertise in efficient solid waste management in several cities of Karnataka, Tamil Nadu and Andhra Pradesh. By bring them to Mangalore, our city shall benefit from a time tested and streamlined model of solid waste management," said Abdullah A. Rehman, APD Founder Chief.

Initiated in 2010, Hasiru Dala is social impact organization, which along with waste management also strives for the uplift of waste pickers. It is presently active in six major cities. APD team and Hasiru Dala team have been working on this collaboration for the last three months. The next stage of this collaboration is to make scientific study and an action plan for implementation within three months.

"Hasiru Dala believes that Wastepickers are the first line of defence to avoid plastic reaching our waters. Bringing recognition to their contribution to solid waste management of the city creates space formally in the local urban waste management system to facilitate predictable income for wastepickers and other informal workers in waste sector," said Ms. Nalini Shekar, Co-Founder and Executive Director of Hasiru Dala.

APD Foundation is a non-profit organization working to improve public health through environmental conservation activities. Its focus areas are air pollution, solid waste management and sanitation. APDF was set up on 2nd October 2014 to coincide with the Swachh Bharath initiative. It initially began as Facebook page and in 2015 registered as an NGO, APD works in research, data-mining, behavioural change and advocacy.

Background & Details

Water bodies of Mangalore are the pride of Dakshina Kannada. The Gurpura and Netravathi rivers are two legendary rivers which have historically contributed to the economy of the land and created countless livelihoods.
Today, the rivers have become the carriers of pollution and contamination discharge to the Arabian Sea. While chemical pollution in the rivers has many sources, one of the sources contributed by every citizen directly or indirectly in Mangalore is the discharge of solid waste, both bio degradable like kitchen waste, animal waste etc. and non bio degradable waste like plastic, cloth, metal etc. Plastic in ocean today is considered as a global crisis. At the present rate of pollution it is expected that plastic will outnumber the fishes by 2050.

Solid waste management in the water is the result of poor solid waste management practice, citizen's ignorance, negligence and bad practices. It has a great potential of change with the active participation of the citizens.
There is need for urgent action to take responsibility and avoid plastics in the ocean. Hence APDF and Hasiru Dala have come together to launch this initiative to address this issue in collaboration with citizens, government and elected representatives.

As a joint effort, Hasiru Dala and APDF have identified leakage points in and around 30 kilometres of Mangalore and will address the pollution of water due to solid waste management. The other main reason is also a poorly organized informal waste economy that supports recycling industry in and around Mangalore. Hence efforts will be made to streamline the informal waste economy with the help of waste pickers.

Some of the initial strategy includes:

•Awareness Campaign in collaboration with the citizens of Mangalore

•Work with MCC and other Urban Local bodies for better waste segregation in those wards which are responsible for polluting the rivers.

•Organise and professionalize waste pickers and other waste workers services; create opportunity for waste pickers to become waste entrepreneurs.

•Campaign and cleaning up of water bodies.

We request citizens to participate and collaborate in this huge endeavour and bring back the pride of Gurupura and Netravathi. We seek support of elected representatives and support of MMC and Ullal Municipality.

Contact APDF Office:
Phone: 0824-4267008
Email: office@antipollution.org

Write Comment
|

E-Mail
|
Facebook
|

Twitter
|

Print