500/1000 Rupee Fiasco: Encounter with Public Sector Gas Agency
Mangalore Today News Network
By: Narendra Nayak


Mangaluru, Nov 14, 2016 : I had ordered for an LPG refill from Mangalore Gas and General Agencies, distributors for LPG for Hindustan Petroleum. Since both of us are busy and mostly not at home I had placed the empty cylinder outside my flat and had given the price of the refill Rs. 513.50 to the building watchman. But, luckily for me as subsequent events show, I was at home when the cylinder arrived. The delivery man refused to accept the 500 rupee note from the watchman. So he brought him to me.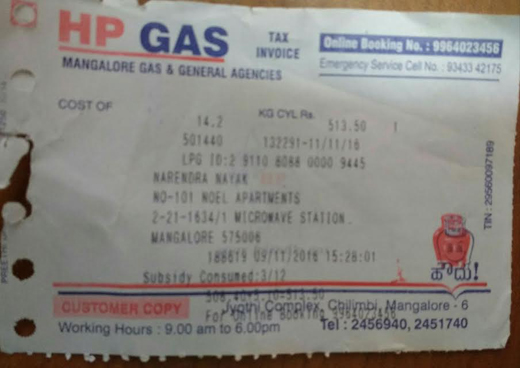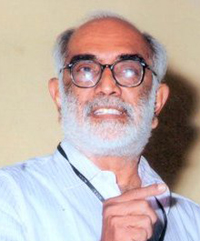 When I informed him that there was a rule from the Govt. of India that old notes will be accepted up to a specified date, he said that his firm's owner had made a rule that it could not be. When I called up the firm office, I was informed that it was their rule. So, I had to gather money from here and there to pay them, as they said they would take back the cylinder otherwise! It was not too much of a problem as we were at home. But, that set me thinking of the problems that helpless people would have faced.

So, on the next working day I called up the distributor, Mangalore Gas and General Agencies on their landline number 2451740 to ask for the number of company representation. To this they said they do not have it. Really surprised by that, but angry at this sort of a behavior from the staff of a public sector undertaking owned by the people of India I took the trouble of identifying the officer in charge S. Guha and his cell no was 9483067928 and his email id is sguha@hpcl.in.

While this looks like a minor incident the following questions do arise:

1. How can a local distributor decide the policy for a public sector undertaking?

2. How is it that the distributor's premises have not displayed nor do his staff know the name and number of the company officer in charge?

3. Who is accountable for this sort of rude behavior of the delivery staff and the employees of the distributor?

While the country is going through a crisis there are people like this petty distributor adding to the confusion. While people like us are in a position to complain, hit back and kick them where it hurts how about the common people? Who is to safeguard them? After getting the number of the officer in charge I called the distributor and told them to put up a board with the name and cell number of the person to whom consumers can complain but the person at the other end said that I have to speak to the owner. When he called me to apologize I told him to give his explanation to the people.
Narendra Nayak
Convener, The Consumers Education Trust of Mangalore


Write Comment
|

E-Mail
|
Facebook
|

Twitter
|

Print