21st century Konkani movie "Noshibacho Khell" audio released January 25, Monday
Mangalore Today News Network
Mangaluru, Jan 26, 2016 : 'Noshibacho Khell', a soon to be released movie is certainly billed as a true 21st century kind of hit Konkani movie directed by Harry Fernandes and produced by Henry D'Silva under the banner of Preston Enterprises and Kyam Films. The captivating audio CD was released on January 25 Monday at a tasteful function at Hotel Deepa Comforts. Rev Andrew D'Souza, parish priest of Bondel church released the audio CD and Jacqueline Fernandes sang the theme song on the occasion.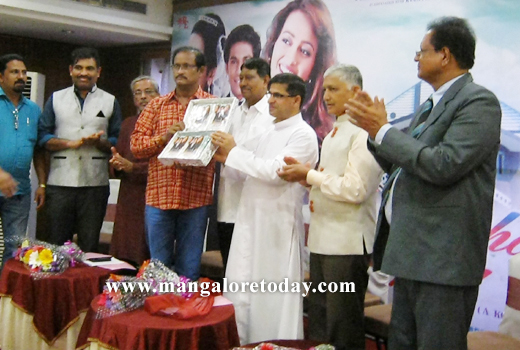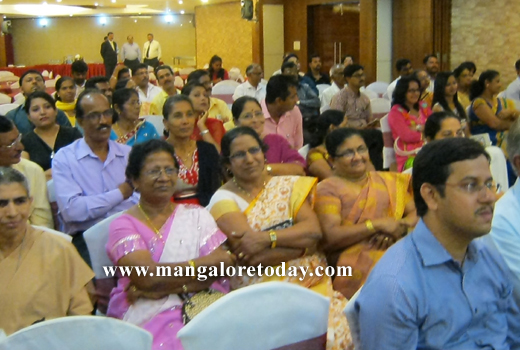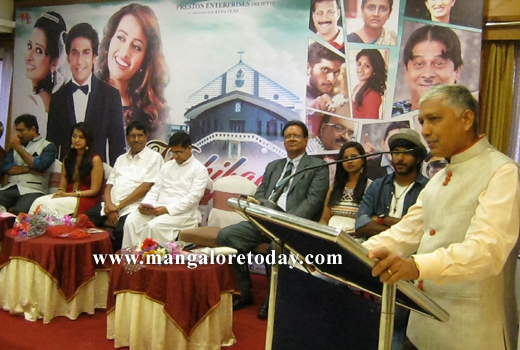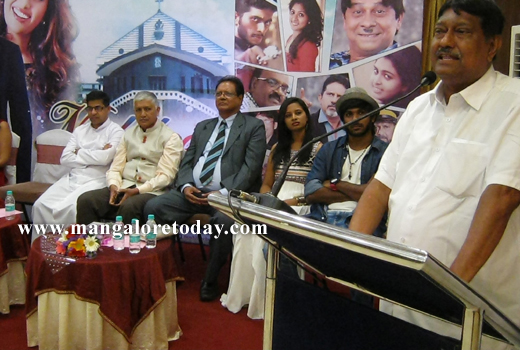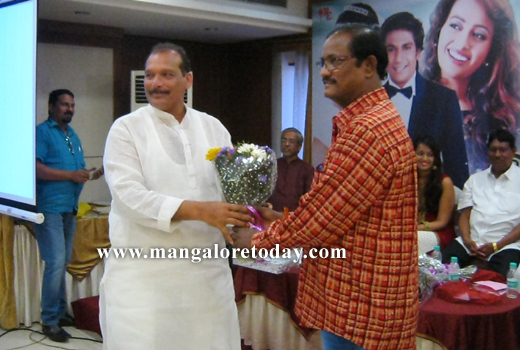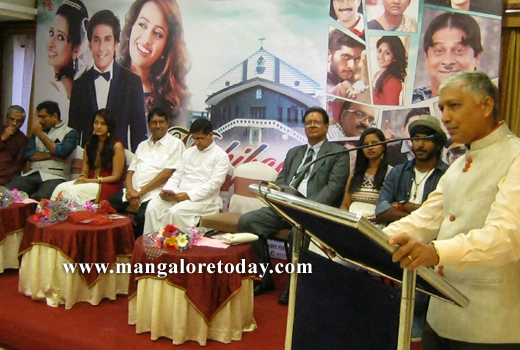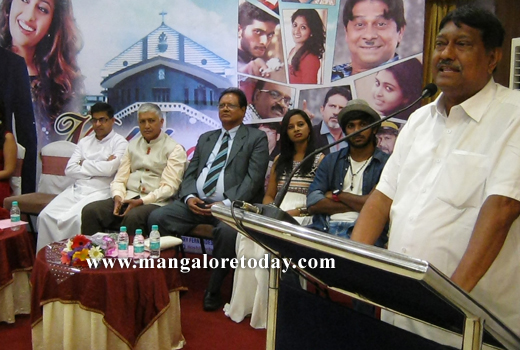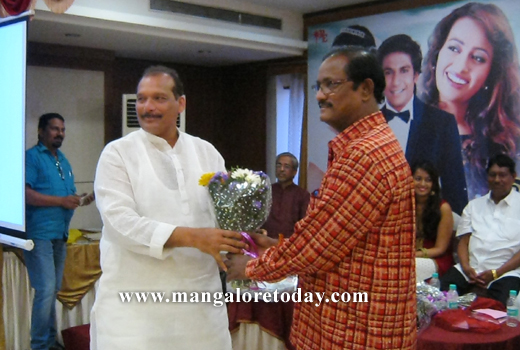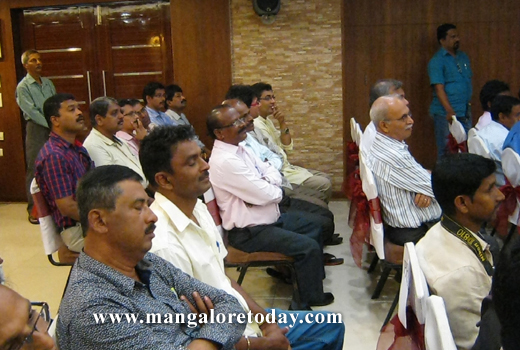 The well known director Harry Fernandes, addressing the august audience present said that the soon to be screened movie's audio released today makes him very gald. Harry with roots originally from Barkur is a west coast person. On the story of the movie he said the love triangle of Johnson-Sophia-Cynthia now what nwxt? What is really this villain's role ? "Noshib" fate; "Khell" play - how does 'Fate' 'play' its role on whose side is it really? suspense throughout has a big role in this new world movie. Harry has directed a lot of Bhojpuri movies. He stated that from the best 70 movies in Bhojpuri, his share now stands at at least 15.

The actors mainly are : Elson Mascarenhas, Esther Noronha, Ranjitha Lewis, Prince Jacob, Stany Alvares and many other well known stars.

Rev Andrew D'Souza, parish priest of Bondel church said, in these times making a movie is quite a challenge and a Konkani one is difficult to envisage. It is a matter of pride that a movie has completed production in Konkani. It is time to support Konkani movies, while we see Tulu movies being churned out in numbers. He added that he is sure of hit songs that will last through many ages in this movie and the movie is a unique and lasting presentation from a veteran team. He wished that this will be the start of a new trend of success and the box office for Konkani films with it's folks spread all over the world.

President of Karnataka Konkani Sahitya Acadamy, Roy Castelino, said, "In these times more efforts to developing Konkani are a must. Konkani-speakers are spread across the globe, they are respected for their services in banks, hospitals, education institutions and many other fields. Yet, enterprise and adventure are lacking. A movie is a business venture and needs to be seen as such. Perhaps Konkani movies are not successful for two reasons; our viewers are limited. Potential audiences are fragmented due to the many sub groups of Konkani speakers. Next we are poor in enterprise. Our effort is progressing to rpovide good security and welfare for artistes. About 'Noshibacho Khell', I congratulate all associated with it who I have no doubt will ensure it will be an all time hit and successful movie," he added

Mandd Sobhann gurkar Eric Ozario, gurkar said "All kinds of singers for a few decades produced music CDs by spending some lkhs; efforts to recover the investment are labourious and never end. Then they suffer from a fear syndrome and do not again venture. Producer Henry has produced a movie, and I congratulate him. I am also grateful for giving me an opportunity to sing my very first movie song and pray the movie will do well and be a great hit for the good qualities that I have seen in it."

Walter Nandalike, founder of Daijiworld Media said that the success of any movie, the producer and the director should have not have three traits - ego, partiality and arrogance. The producer should invest and provide all the facilities, and at the same time should not interfere in the work of the director. This is how Henry D'Silva and Harry Fernandes are. I have interviewed all the artistes of this movie and they have mentioned a point that both the director and producer are down to earth and were open to suggestions. This is a great quality. I am sure that this movie will be a great success of the year. I wish more movies come up and wish them all success."

All the actors and supporting roles of the movie were honoured with flowers and copies of the CD by Walter Nandalike. Stany Alvares welcomed the gathering while Victor Mathias compered the event.

The audio CD has 8 songs, composers are : Eric Ozarlo, Wilson Olivera, Roshan DSouza, and Gunwant Sen. Lyrics are penned by Wilson Olivera, Victor Concesso and Llovd Rego Famous Konkani singers who have sung the songs are :Wilson Olivera, Anitha D'Souza, Nephie Rod, Jacqueline Fernandes, Anthony Tauro, Babitha Pinto and Vivette DSouza. The efforts of all concerned will be appreciated assured those who know.


Write Comment
|

E-Mail
|
Facebook
|

Twitter
|

Print