21,600 kg of formalin-laced fish seized in Kerala under Operation Sagar Rani
Mangalore Today News Network
Kerala, Jun 27, 2018 : The Kerala government is cracking down on the use of toxic chemical 'Formalin' for preserving fish, as close to 21,600 kilograms of formalin-laced fish has been seized so far since the launch of 'Operation Sagar Rani' in the state.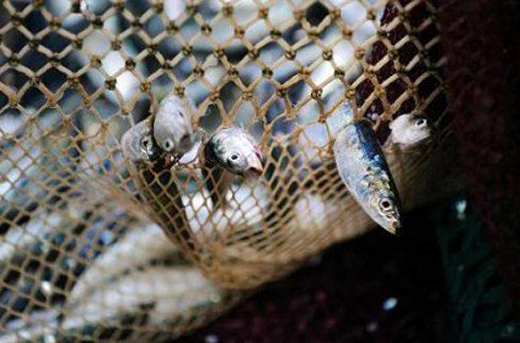 On 25 June, nearly 9,600 kilograms of fish preserved with the toxic chemical were seized at the border check post of Arayankavu in Kollam district, while 6,000 kilograms were seized at on 24 June from the check post at Walayar in northern Palakkad district.

The raids have been carried out by a 15-member team of food safety officials from Kozhikode, Ernakulam, and Palakkad, led by joint food safety commissioner, carried out the raid.

What is formalin?

Formalin is a form of formaldehyde, which is classified as a carcinogenic to humans. It contains 37 to 40 percent formaldehyde, and is used mostly in mortuaries and labs.

Formalin has also been used to preserve fresh foods to prevent spoilage and extend shelf life, even though its consumption is harmful to human beings.

"Formalin poses serious health hazards. Once inside the body, it triggers a metabolic process and produces toxins. While cooking, its toxicity isn't affected," said health expert Dr Mathew Thomas, as per a Hindustan Times report.

Some of the short-term effects of formalin, according to the US National Cancer Institute, are burning sensations in the eyes, nose, and throat, coughing, and nausea, among others. These symptoms are caused when the formaldehyde present in the air exceeds 0.1 ppm.

Continuous ingestion of formalin can lead to cancer, as it releases toxins into the body.

Where is formalin used?

The chemical and known human carcinogen can be found in many unexpected places, like wood products such as cabinets and flooring, hair straightening or curling treatments, fertilisers, cigarette smoke, and some plastic and paper products, according to a report by Fox News.

How can it be detected?

Central Institute of Fisheries Technology (CIFT), under the Ministry of Agriculture, has developed a rapid detection kit that can be used conveniently by individual buyers to determine formalin and ammonia contents in fish. There are separate kits for formalin and ammonia contamination detection, and they comprise strips of paper and a small bottle of chemical solution that works as a reagent, reported The Hindu.

To detect contamination, one has to rub the strip over the fish and later apply a drop of the solution on the strip. The result will be known in two minutes. The kit comes with a colour code indicating the level of contamination.
courtesy:yahoo

Write Comment
|

E-Mail
|
Facebook
|

Twitter
|

Print