2020: A wishlist for a better tomorrow
Mangalore Today News Network / Yahoo
January 06, 2020: 'If wishes were horses, beggars would ride.'

This old proverb basically means 'if wishing could make things happen, then even the most destitute people would have everything they wanted.' Isn't that just the way the world should be?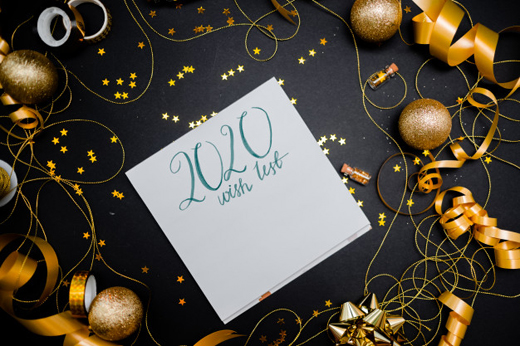 This wishlist for 2020 isn't like asking for the moon, or horses.
These wishes could come true if the government takes cognisance, if we bring more creativity to the table, if we as citizens practice better civic sense, and if we try just a little harder to make India more progressive.

Wish for personal income tax cuts.

Wish for more jobs in the nation.

Wish for cheaper real estate.

Wish for better roads and connectivity.

Wish for cleaner air and lesser pollution.

Wish for stricter laws for crimes against women.

Wish for more safety for women and a rape-free India.

Wish for no hikes in fuel prices.

Wish for cheaper vegetable prices.

Wish the Chandrayaan 3 mission is successful.

Wish for more social harmony and peace in India.

Wish for a cleaner, garbage-free India and hope there is minimal use of plastic.

Wish that fewer people fall for fake news.

Wish for IITs and IIMs and other technical institutions to be world class and for teachers' salaries to rise.

Wish that Indian scientists are encouraged with great jobs in ISRO and other organisations.

Wish for better payment structures for government doctors, nurses and technicians working in rural hospitals, along with basic infrastructure, hospital necessities and provision for family members who come along with the patient.


Write Comment
|

E-Mail
|
Facebook
|

Twitter
|

Print