1.40-kgs of gold bars seized from a frequent flyer at Mangalore Intl. Airport
www.mangaloretoday.com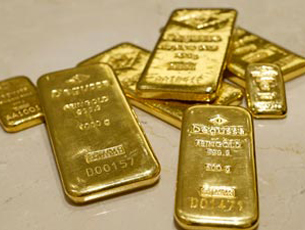 Mangaluru, Oct 2, 2015: Officers of Customs at Mangaluru International Airport seized about 1.40-kgs of gold bars valued at over Rs 36 lakh from a passenger who arrived from Dubai. The accused passenger, identified as Sulaiman Mohammed (44), a resident of Kasargod, has been arrested.

M Subramanyam, commissioner of customs said on reasonable suspicion, officers enquired from a frequent passenger as to whether he possessed any dutiable items to be declared. As the passenger could not provide any satisfactory reply, his baggage was subjected to detailed examination.

Customs officials during examination detected one unusually heavy voltage converter. On a thorough examination, officers detected three rectangular silver paint coated metallic bars which were ingeniously concealed in coil portion of the voltage converter. The gold assayer confirmed the bars as pure gold of 24 carats. During interrogation, the passenger admitted that he had intentionally concealed the gold bars to avoid detection by customs and also evade duties.

Since the gold bars were smuggled in contravention of the provisions of the Customs Act, 1962 read with the baggage rules, 1998, the gold bars were seized. The passenger was arrested on October 1 and produced before the principal civil judge (senior division) and chief judicial magistrate, Mangaluru, who remanded the passenger to judicial custody for 14-days, Subramanyam said, adding further investigation is on in this particular case.

Courtesy: Times of India

Write Comment
|

E-Mail
|
Facebook
|

Twitter
|

Print