'Swacchata Jan Samparka Abhiyan' Daily Campaign by RKM in May 2019
Mangalore Today News Network
Mangaluru, June 06, 2019: Daily Campaigns of Ramakrishna Mission (RKM) Swacchata Jan Samparka Abhiyan were carried out at various places in Mangalore from May 1 to 31. Till date in the last 6 months about 135 Jan Samapark Abhiyans have been carried out. The 117th through 135th were held at different places and institutions, during month of May 2019. These daily campaigns are different from the weekly (Sunday) sharamadan.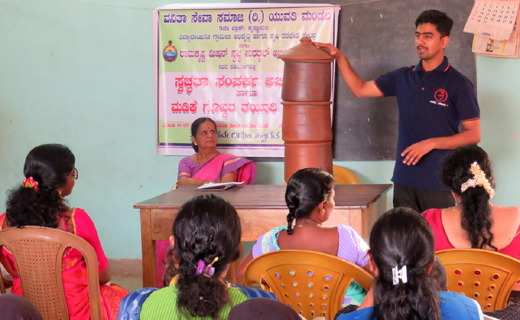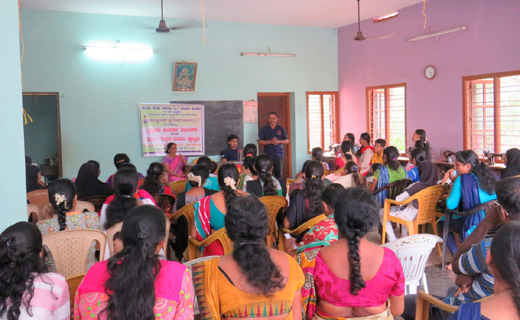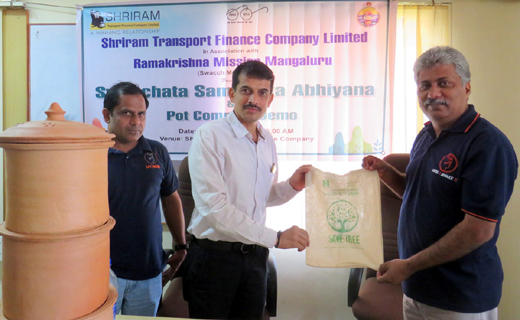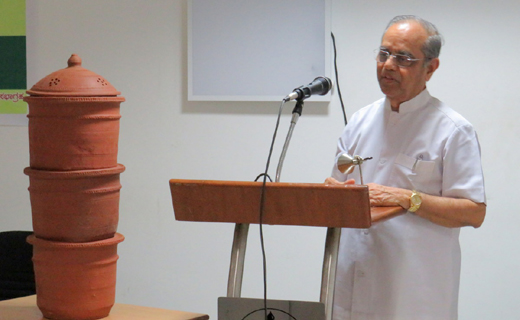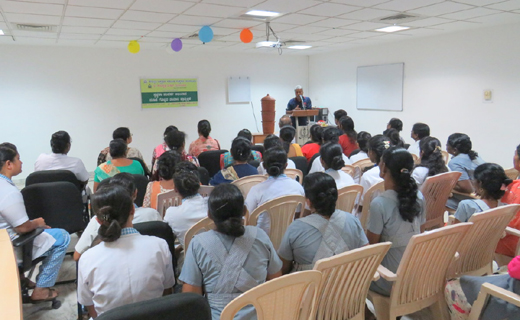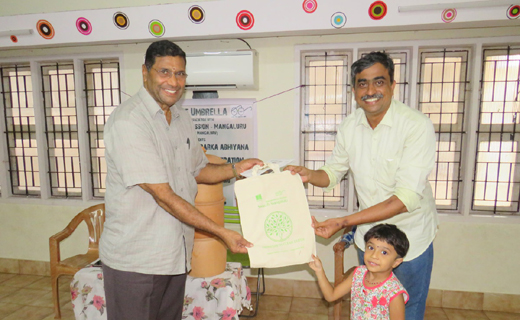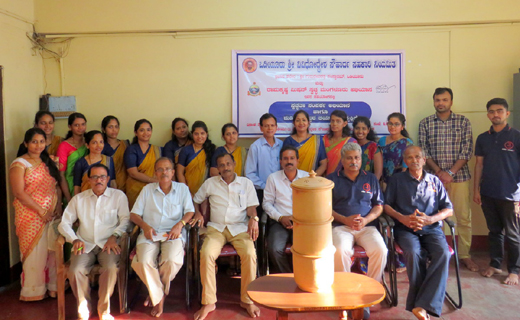 The 117 th daily campaign was at Vanitha Seva Samaj; 118th at Sri Ramanjaneya Yuvaka Mandala, Chilimbigudde; 119 th Programme at the office of Sriram Transport Finance Company Ltd. At Pandeshwara; 120 th Programme of the Sampark Abhiyan was held at High Grove Apartments Bejai for the residents of the Apartments; 121 st programme at Tejaswini Hospital for the doctors and staff of the hospital; 122 nd programme was held in association with Blue Umbrella, Alake. 123 rd programme of Jan Sampark Abhiyan was held in Safire Apartment Owners Association at Bejai. 124 th & 125 th programmes of Jan Sampark Abhiyans were held for the teaching and non-teaching staff of the institution.

126 th Programme was held in association with Green Park Owners Association and Yugadi Samskriti Samiti at Green Park, Land Links. 127 th programme of Jan Sampark Abhiyan was held in Palguni Nagar; 128 th Programme was for the residents of Datta Paradise Apartments in Kodikal. 129 th Programme was held at the office of Pumpwell Odeyoor Sri Vividoddesha Cooperative society. 130 th Programme of Jan Sampark Abhiyan was held the cargo terminal of Indian Oil Corporation Ltd for the of conductors, staff and drivers. 131 st Programme of Jan Sampark Abhiyan was held at Hosadigantha office in Kodialbail for the staff of Press. 132 nd programme was held at Dinky Dine Hall near Kadri Park in association with Lions Club Mangalore Metro Gold. 133 rd programme was held in association with Meenakaliya Awakened citizen's union at Baikampady; 134 th Programme was in association with Karkala Nitte Education Trust, Nitte Village Panchayat and Rotary Club, Nitte in "Sambhrama" Hall of Nitte Institute of Technology. In association with Anantha Shayana Mahila Mandala, Karkala 135 th Programme of Jan Sampark Abhiyan was held at Karkala. Sadananda Upadhyaya welcomed the gathering. Nallur Sachin Shetty gave pot demonstration. Rekha Shetty, Chief Officer of town Municipality was present.

MRPL is sponsoring the daily Abhiyans. These efforts are appreciated by public as creating a new awareness in and around Mangaluru.

Report from; Swami Chidambarananda (Chief Convener)
Contact: 9448353162 - Swami Ekagamyananda, Convener, Ramakrishna Mission Swacchata ABhiyan.

Write Comment
|

E-Mail
|
Facebook
|

Twitter
|

Print