'Look beyond India connect with world' suggestion to historians
Mangalore Today News Network
Mangaluru, Dec 28 2017: Delivering the keynote address at Prof Achuta Rao Memorial History Conference on 'Ancient India-Looking Beyond India into Asia' organised at Manipal Centre for Philosophy and Humanities here on Dec 27, Wednesday, noted historian Prof Upinder Singh suggested that Indian historians need to look beyond India and broaden their horizon to unravel various historical aspects that connected India with the world.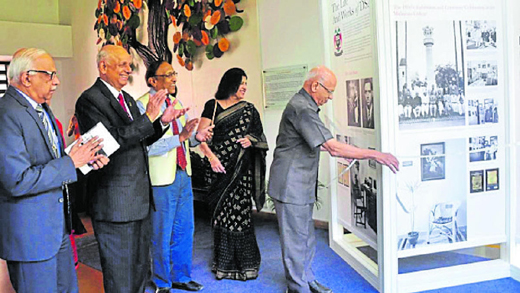 Prof Achuta said that the present Indian historical research is subjected to sub continental and regional boundedness which poses a major barrier to enhance the understanding of ancient India.

She added that though historiographical tradition in India has played an important role in the construction of Indian history, much work needs to be done in this regard, especially in the case of regions whose historical profiles are not well understood.

At the same time, there is an urgent need for Indian historians to move beyond the subcontinental frame. The most obvious area where a broader canvas is not only useful but also essential is the history of trade, which continues to receive a great deal of scholarly attention. Cultural interactions between South and Southeast Asia were on the radar of nationalist historians in the early 20th century, who viewed these interactions through the prism of the idea of greater India, she pointed out.

She added that after a long period of neglect, there has been a revival of interest among Indian scholars in premodern Asian connections due to increased economic interactions within the South and Southeast Asian regions. The question is whether this new interest will be marked by theoretical sophistication and whether it will be possible to move beyond the old and the existing conceptual frameworks.

"Focusing on the first millennium, the basic question posed is how would our understanding of this millennium be enriched if our geographical canvas was broadened beyond India to include other parts of Asia?"' she said.

She also elaborated on the evolution of Asian Buddhist networks and how epigraphic practices of South and Southeast Asian kingdoms paved way for the travel of texts and political ideas. She stressed on the need to reconstruct the movement of ideas in the ancient world that takes into account cultural connectivity and similarity as well as cultural specificity and difference. The reference in Burmese legal texts to the connection between Dharmashastras and Islamic Sharia and that between Dharmashastras and Chinese legal tradition is quite impressive because Burmese society was very different from all other societies of the time, she said.

She mentioned how Panchatantras, which dealt with perennial political and personal issues, travelled widely towards east and west.

Emphasising on re-imagination of ancient India as being part of a larger civilisational gamut that includes several ancient civilisations of Asia, Singh said understanding the travel of texts and political ideas from India to Asia in ancient times can enrich our understanding of this millennium.

Write Comment
|

E-Mail
|
Facebook
|

Twitter
|

Print