'Samarpan 2020' from Nrityaangan in city on Feb 8, 9
Mangalore Today News Network
Mangaluru, Feb 04, 2020: A Tribute to Indian Classical Dance - 'Samarpan 2020' now the 7th Edition is all set for 8th and 9th February 2020 at Padua College Open Air Theatre, in Mangaluru city.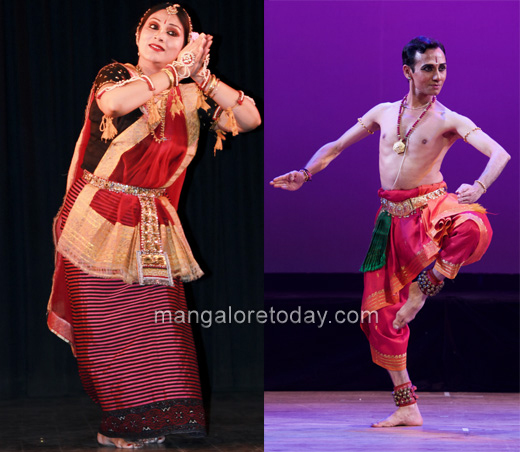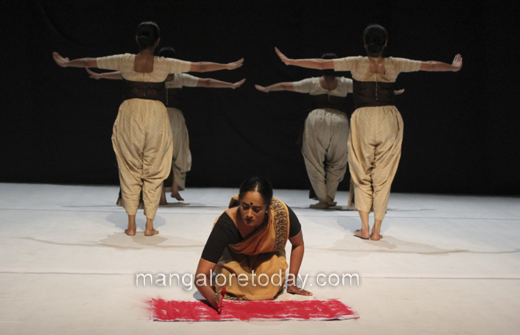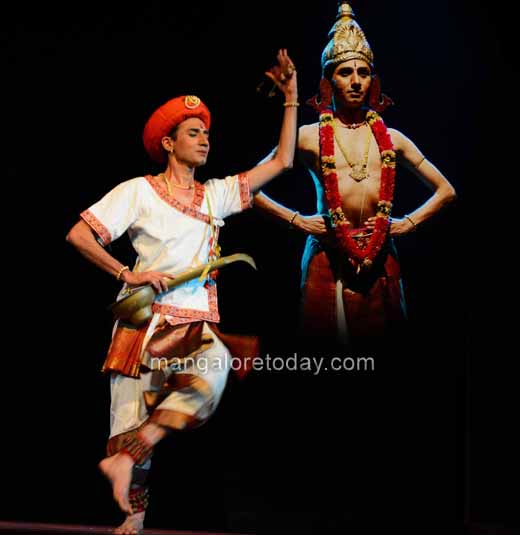 Febrarury 8, 2020 Saturday : 5.45 PM - Lighting of the lamp By Guru Smt. Sulochana V. Bhat Director, Noopura Dance & Music Academy, Mangaluru 6.00 PM - Bharatanatyam Solo by Prarthana B., Puttur (Disciple of Shri Deepak Kumar B.) 6.30 PM - Manipuri Duet by Purbita Mukherjee and Rintu Das, Mumbai 7.15 PM - Bharatanatyam group production by Anuradha Venkatraman and team, Bengaluru - Dancers: Anuradha Venkatraman, Radhika Ramanujan, Ramaa Venugopalan, Aruna and Yazhini. February 9, 2020 Sunday : 6.00 PM - Bharatanatyam duet by Shwetha Arehole and Twisha Shetty, Mangaluru (Disciples of Smt. Vidyashree Radhakrishna) 6.45 PM - Bharatanatyam solo thematic PANDHARPUR by Praveen Kumar, Bengaluruaccompanied by: Shri D.V.Prasanna Kumar (Natuvangam), Shri Ganesh Desai (Vocal), Shri Harsha Samaga (Mridangam), Shri Mahesh swamy (Flute) Shri Anoor Prabodh (Pakhwaj), Shri T.M.Nagaraj (Lights).

Conceptualized and choreographed by Anuradha Venkatraman - 6 feet Land and Us is a dance production which explores the relationship that humans share with land. It is very interesting to note how a unidirectionally dependent relationship has created a network of links that are highly metaphorical and parasitic. Yet land has taken all this and much more, continuing to gerate and provide, but for how long? How do we as humans strike a balance between development and sustainability? This will be presented by Anuradha Venkatraman, Radhika Ramanujan, Ramaa Venugopalan, Aruna Yazhini Anuradha Venkatraman is a Bharatanaytam artist performing for the past 20 years. To her credit she has four productions which has been choreographed by her. Pratham Parth – The story of Karna based on the poetry by Ram Dhari Singh Dinakar- Rashmirathi- 2004 (Under production grant from Dept. of Culture), Jananyey Namah- A salutation to motherhood-2008, Vaidehi- The untold story of Sita and Ravana -2014, Stories Unearthed- A site specific work tracing the history of war as represented in a Museum-2015 ( Grant from IFA).Anuradha has performed in major festivals in India and Abroad, she is an ICCR empaneled artist and 'A' graded artist of Delhi Doordarshan. Anuradha has been a part of many residencies, most notably: 1. Puppet Theater, by TUIDA- South Korea. 2. Rags of Memory, by Instabili Vaganti- Calcutta. 3. Omi Dance residency, New York

Academically she did her post- graduation in Arts- Aesthetics from the prestigious JNU, New Delhi and is a gold medalist in M Phil - Cultural Studies from Jain University, Bengaluru.

A solo thematic dance production by Praveen Kumar from Bengaluru, describing the various facets of the holy city Pandharpur, home to the shrine of Lord Panduranga Vittala. Praveen Kumar: Hailing from a family of artists, it is natural that Praveen Kumar showed an inclination towards Arts and Dance in particular, at a very young age. However, after coming under the tutelage of the eminent guru of Bangalore (Late) Smt. Narmada, Praveen Kumar realized the aesthetic depths of Bharathanatyam and decided to dedicate himself whole heartedly and purposefully to this ancient dance form. A strong adherent to the traditional values of Bharathanatyam, he is now training under the celebrated Guru Prof. C. V. Chandrasekhar. Praveen is an accomplished Nattuvanar and Choreographer, & has skillfully created many dances, which have all been critically acclaimed.

He has travelled extensively around the globe and in India, taking part in prestigious dance and music festivals and runs the Chithkala School of Dance at Bangalore. Praveen Kumar - an empanelled artist of the Indian Council of Cultural Relations (ICCR) and a 'A' grade artist on television - believes that dance is the ultimate medium of creativity expression !
Awards: 1) Ustad Bismilla Khan Yuva Purskar 2010 from the Central Sangeet Natak Akademi, New Delhi. 2) Mohan Khokar Award - 2010. 3) Obul Reddy Endowment Senior dancer award, from Natyarangam, Chennai 2016. 4) Guru Kelucharan Mohapatra Yuva Prathibha Purskar from Srjan, Bhuvaneshwar 2016. 5) Doordarshan Chandana Award 2017 from Bangalore Doordarshan Kendra. 6) Best Dancer of the Season from Madras Music Academy2019 & 2018.

Write Comment
|

E-Mail
|
Facebook
|

Twitter
|

Print