'Contribute towards sustainable fashion' : Kriti Tula
Mangalore Today News Network
Mangaluru, Jan 10 2020: Kriti Tula, founder of India's first zero waste fashion brand 'Doodlage', and supermodel and actor Dipannita Sharma favoured contribution to sustainable fashion.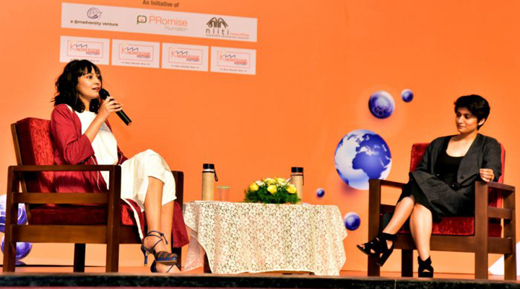 Sharma felt the need for de-cluttering from being a hoarder of clothes during the second session on 'Green Chic or Mean Trick?' at the fourth edition of Knowledge Factory organised at St Agnes College on Friday.

"I have been feeling lighter as an individual after I started de-cluttering and how we are not impacting the environment," she stressed.

"As a model and celebrity, we are expected not to repeat an outfit. Borrowing from a designer is a great way to balance the expectation. If you love the borrowed outfit, then you can buy and wear it," Sharma suggested.

Fashion industry is the second most polluting industry in the world, Kriti Tula said and added, "Pick more versatile products. There is a need to optimise each piece of cloth. Donate or swap those that are no longer of use."

Tula also said, "We source post-cutting fabrics and garments, defected fabrics and post-stitching wastage. We create many outfits, accessories and home products using it. The extreme leftovers are processed to make paper for package and branding material."

She added that it is the challenge for a creator is upscaling. "Collaborating with post-production waste fabrics and still make it fashionable is necessary. It is not just the consumer who learns, it is the producer too who goes through similar experience regarding sustainable fashion. Knowing how your shirt impacts what you eat and the air you breathe isn't at the top of the mind of a consumer," she stressed.
'People taking a middle stand are targeted by other two sides'

Mangaluru, Jan 11, 2020: People who take a middle stand face the wrath of other two factions, theatre person and film actor Prakash Belawadi said on Friday.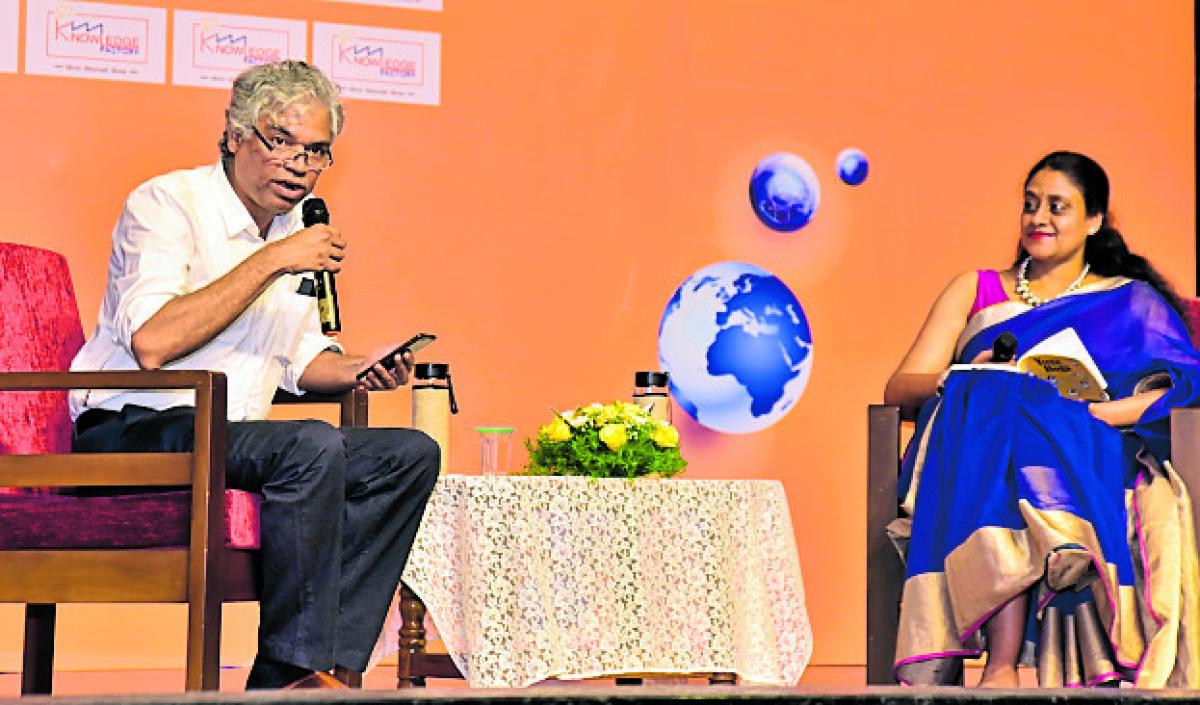 "This has made it difficult to take part in any debate," he confessed.

He was speaking at an interaction with journalist Manasi Paresh Kumar on 'Decoding the Maverick Intellectual – Girish Karnad' as a part of the fourth edition of Knowledge Factory (#KF2020).

"There is lynch mobs in both, right and left, wings. People like me are now lonely, in the absence of people like Karnad, K P Poornachandra Tejaswi and K V Subbanna," he stressed.

Belawadi recalled his interactions with Karnad and said, "Karnad did not hesitate to sharply criticise others, including his close friends. He was a true liberal and opened up to others' criticism too."

He said that the Sangha Parivar had misunderstood Karnad. "His conflict was not with Hinduism but with Brahminism. Karnad was the foremost thinker of ancient Indian philosophy and his works are testimonial to this fact," he said and added, "Instead of popularising the 100-page book on Hinduism, the Sangh Parivar should go through the Upanishads."
'Liberals are silent'

Belawadi recalled that the latter was against the censorship of literary works. "If 'Tughlaq' was published today, it would have been banned. Works are banned during the times of all governments," he pointed out.

Taking the liberals to task, Belawadi asked why the liberals were silent when two literary works were banned during the Siddaramaiah government. "Why did the liberals not demand the scrapping of ban on cow slaughter, mentioned in Article 48?" he asked.

On the Citizenship (Amendment) Act, Belawadi recollected that former prime minister Indira Gandhi, in her interview with BBC in 1972, had declared that India was a poor country and could not absorb the Bangladeshi refugees into its refugees. No action was taken during her time.

"In 1978, the North-eastern part of India was up in flames, following anti-refugee demonstrations. People in the area wanted the government to get rid of all illegal immigrants irrespective of religion," he reminisced.

"Protesters in other parts of the country are taking a different stand" he said and added, "It is confusing when some national leaders attend both protestors."

Write Comment
|

E-Mail
|
Facebook
|

Twitter
|

Print