Will 'Belgaum Politics' Cost Congress its coalition Government in Karnataka?
Mangalore Today News Network
Bengaluru, Sep 06, 2018 : When the BJP fell short of just eight seats to form the government in Karnataka, it blamed Belgaum district for the missed opportunity. The BJP managed to win nine seats out of 18 from Belgaum last May. The party was hoping to sweep the district. Now, the same Belgaum district may help the BJP to come to power by toppling the 100 days old JDS-Congress government led by the chief minister HD Kumaraswamy.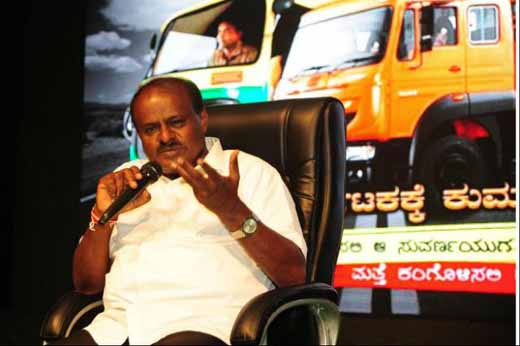 The feud between first time MLA and state Mahila Congress president Lakshmi Hebbalkar, two powerful brothers and MLAs Satish and Ramesh Jarkhiholi and Water Resources minister DK Shivakumar is taking new twists and turns every day threatening the existence of the coalition government in the state. Ramesh Jarkhiholi is a minister in the Kumaraswamy government.

The bruised BJP is keenly watching the developments waiting for the right chance to lay siege to Vidhana Soudha in Bengaluru.

The top BJP leaders are hoping that "Belgaum politics" will cost the Congress its coalition government in the next few weeks or months.

Lakshmi Hebbalkar, who won from Belgaum rural by a huge margin of over 50,000 votes, has been a controversial figure in Karnataka politics. She started her political career in mid-2000s with the help of powerful Jarkhiholi brothers who have a virtual sway over the entire district.

During Siddaramaiah's regime she was the main reason for a rift between Jarkhiholi brothers and MLAs – Satish and Ramesh. The Congress strongman DK Shivakumar, who allegedly has a business relationship with Lakshmi, sided with her angering the brothers. Her proximity with Ramesh led to fights in the Jarkhiholi family. Satish Jarkhiholi, AICC secretary and MLA, took on her openly and demanded action. But the Congress high command somehow pacified him.

After the coalition government came to power in May, Lakshmi started alleging that the brothers were interfering in her Assembly seat. DK Shivakumar once again sided with her angering the brothers. Lakshmi who was close to Ramesh disassociated herself from him after the elections.

According to insiders, the Jarkhiholi brothers have warned the Congress high command of serious consequences if Lakshmi Hebbalkar is not reined in and Shivakumar prevented from interfering in Belgaum district politics. During a recent meeting to sort out the issues, one of the brothers openly "ordered" Congress general secretary in charge of Karnataka KC Venugopal to back off or sacrifice the government, sources claim.

The former chief minister Siddaramaiah, who has been tasked with finding a solution, is currently touring the Europe with his family. A worried Congress high command has asked Shivakumar to stay away from Belgaum politics and is trying to keep Lakshmi under control.

The BJP insiders claim that if the Congress sides with Lakshmi and Shivakumar, Jarkhiholi brothers may shift to BJP toppling the government. If the party backs Jarkhiholi brothers, an upset Lakshmi, a Lingayat, may switch to the BJP.

Commenting on this state BJP president BS Yeddyurappa said that there was no need for them to exploit the situation in Belgaum and the coalition government would collapse because of its own inherent contradictions.

But another BJP leader admitted that the party was in touch with Jarkhiholi brothers and they are confident of getting 12 disgruntled Congress MLAs on their side. The BJP needs 15 MLAs to come to power.

The recent Urban Local Body (ULBs) results seem to have forced the BJP to renew its efforts to topple the HDK government. In the first phase of ULB polls to 2664 wards across 21 districts, the ruling coalition polled over 53% of the votes. It ended winning about 60% of the wards, worrying the BJP in its stronghold urban areas.

"It is a clear signal to us that if the coalition government survives and fights the Lok Sabha elections together, they will certainly have an upper hand. The only way to stop them is through bringing the government down before that," said a state BJP leader.



courtesy: yahoo