Why has PM Narendra Modi not visited Ayodhya even once: Shiv Sena
Manglore Today News Network
Delhi, Nov 08, 2018 : The Shiv Sena has once again hit out at Prime Minister Narendra Modi over construction of Ram temple in Ayodhya in Uttar Pradesh. In a front-page article in its mouthpiece Saamana, the Shiv Sena had questioned as to why the Bharatiya Janata Party (BJP) strongman has not yet visited Ayodhya, the birthplace of lord Ram.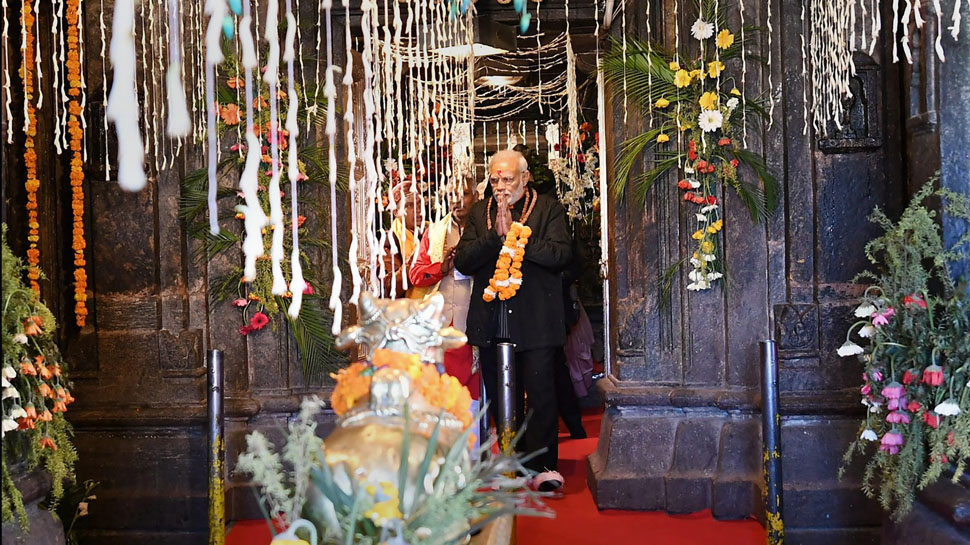 The article said that while Prime Minister Modi has visited Kedarnath thrice, and has even gone to his Lok Sabha constituency on several occasions, he has not visited Ayodhya even once. It further pointed that the Prime Minister has even visited mosques during his foreign visits.

According to the Saamana article, people in Ayodhya are also wondering why Prime Minister Modi has not yet made a visit to the holy town.

Claiming that Modi won the 2014 Lok Sabha elections in the name of lord Ram and went on to become the Prime Minister, the article said, "Did Prime Minister Modi not remember about Ayodhya and lord Ram?"

Questioning the Bharatiya Janata Party-led NDA government at the Centre over construction of Ram temple, the Shiv Sena further said that Prime Minister Modi got a temple constructed in Saudi Arabia, "but when will he build a temple in India?"

This comes amid demands of an ordinance or law to enable the construction of Ram temple in Ayodhya. The clamour for the same grew after the Supreme Court deferred the hearing in Ram Janmabhoomi title suit till January 2019.

The attack by the Shiv Sena comes a day after Prime Minister Modi offered prayers at Kedarnath temple in Uttarakhand on the occasion of Diwali.

Meanwhile, Uttar Pradesh Chief Minister Yogi Adityanath announced on Wednesday that a grand statue of lord Ram will be built in Ayodhya soon. During a grand Deepotsav in Ayodhya, which also entered the Guinness Book of World Records, the Chief Minister also announced that Faizabad district will henceforth be called Ayodhya.