Trump, Melania try their hand at a Charkha in Sabarmati Ashram
Manglore Today News Network / Yahoo
Ahmedabad, Feb 24, 2020: Prime Minister Narendra Modi, along with US President Donald Trump and First Lady Melania Trump arrived at Sabarmati Ashram on Monday, 24 February, to pay tribute to Mahatma Gandhi, where Trump sat down to try his hand at a charkha, the iconic spinning wheel used as by Mahatma Gandhi to spin khadi.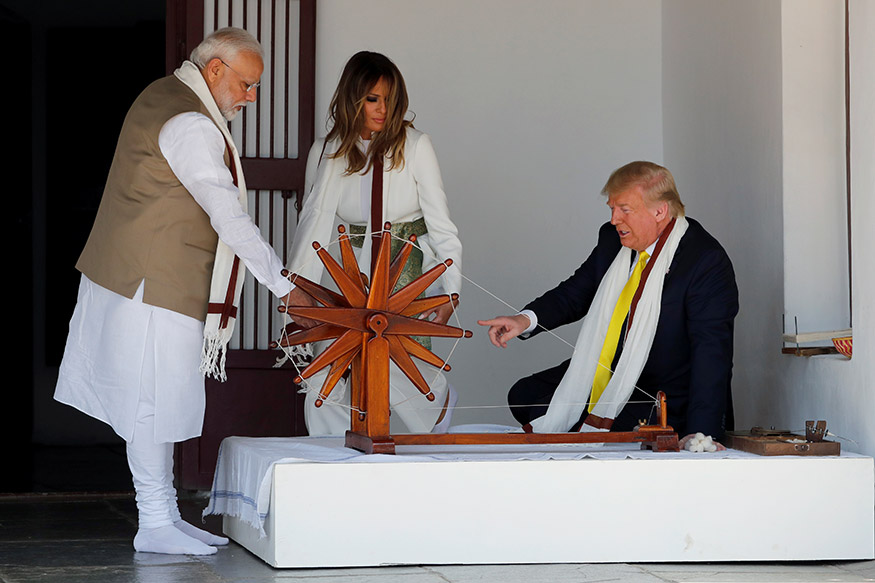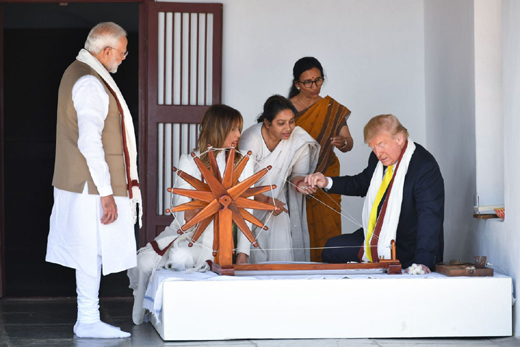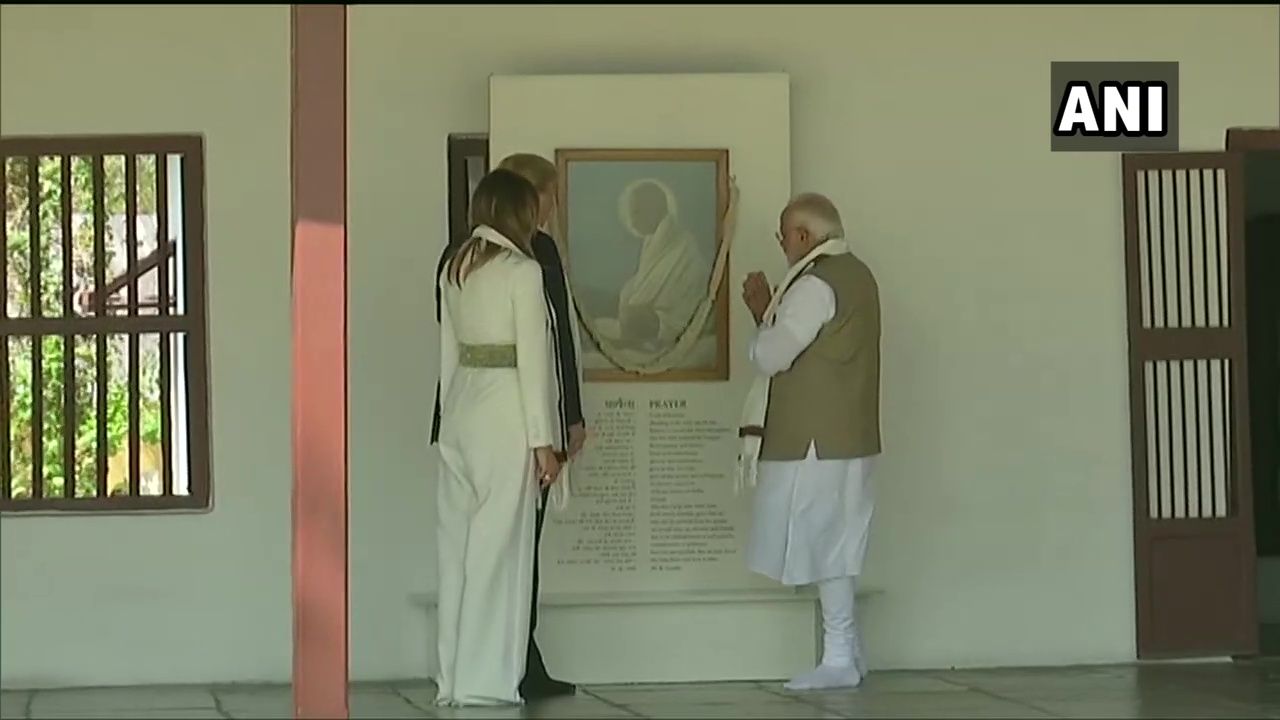 After garlanding a picture of Mahatma Gandhi, Modi also showed them a statue of 'Gandhi's three monkeys' and explained their significance.

Trump's two-day visit in India includes a 22-km roadshow, a mega event at Motera Stadium called 'Namaste Trump' and a visit to the Taj Mahal in Agra.

Prior to their arrival, bonhomie was on full display between PM Modi and Trump on Twitter. Responding to Trump's tweet in Hindi, saying "we'll meet everyone in a few hours", PM Modi said "Atithi Devo Bhava (Guest is god)".