The third Nobel laureate Michael Kremer's India connection
Mangalore Today News Network
New Delhi, Oct 16, 2019: From Gujarat cotton farmers to coffee growers in Karnataka and paddy farmers in Odisha, the research of 2019 Economics Nobel laureate Michael Kremer and the company he founded have impacted the lives of more than six lakh agriculturists in India.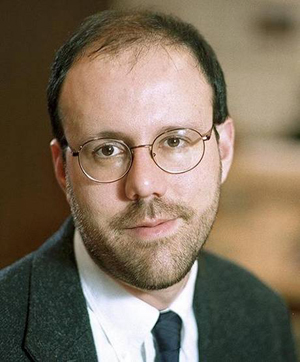 Randomised controlled trials – the research for which the Nobel was awarded – showed that a low-cost mobile phone based agriculture consulting service, developed by Dr. Kremer's company, led to an annual income growth of about 7,000 per farmer, The Hindu reported.


Yields rise

When farmers could call a helpline for real-time expert advice on sowing and irrigation decisions and inputs such as seeds, fertilizers and pesticides, yields rose by 28% for those producing cumin and 8.6% for those growing cotton in Gujarat, tests showed.
Abhijit Banerjee, Esther Duflo react after winning Nobel Prize


Dr. Kremer's fellow awardees – Esther Duflo and Abhijit Banerjee – have well-documented personal and professional links to India. For the third awardee, the biggest India connection comes via Precision Agriculture for Development, the non-profit he co-founded in 2016 along with three others including fellow Harvard professor Shawn Cole.

"Much of our work across India today stems from research conducted by Shawn and Michael among cotton and cumin farmers in Gujarat in 2011 and 2012," PAD India director Madhur Jain told The Hindu.

Their randomised control trial among 1,200 farmers showed that introducing a customised mobile based agricultural extension system had a significant impact on income and yields, with a 10-fold return for investment in the subsidised service. "This research provided a proof of concept that fuelled the expansion of our work across the country," said Mr. Jain.

PAD India began work with 2,000 cotton farmers in Gujarat in 2016, and now reaches six lakh farmers across the country, with the biggest contingent of 5.25 lakh coming from Odisha.

Working with the Coffee Board of India, PAD India has connected 15,000 coffee growers in Karnataka to hydrologists and agronomists over the last year, with a plan to ramp up numbers to 50,000 farmers.

Nationwide, PAD India projects get 800-1,000 calls a day, with answers being provided within two hours to 72% of queries. Almost all queries get answered within 24 hours.