Techie Allegedly Raped at PG Accommodation in Bangalore
www.mangaloretoday.com
Bangalore, Jun 7, 2014: Bangalore Police are investigating an alleged sexual assault on a young woman inside her paying guest accommodation in the early hours of Friday. The woman, who works as an IT professional, alleged that the man gained entry to her room, demanded money and then raped her.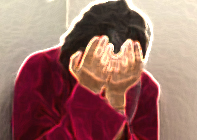 "Yes. We have received a complaint. A Jharkhand IT employee was raped at her PG (paying guest accommodation) on the intervening night between Thursday and Friday at about 3 AM," Additional Commissioner of Police (Law and Order) Kamal Panth told PTI.
The woman's roommate had left for an early morning shift. The usual practice was for her to throw the key into the room, but that night, the key was left on the windowsill.

He said the suspect might be someone who had kept a close watch on the PG accommodation as he had gained entry into the room after her roommate had gone for work shift. First, he was said to have demanded some money and later committed the crime, Panth said.

"A case has been registered and investigation is on," he said