Send those opposing Bharat Ratna for Savarkar to Andaman jail: Sanjay Raut
Manglore Today News Network
New Delhi, Jan 18, 2020: Shiv Sena leader Sanjay Raut on Saturday said that those opposing Bharat Ratna for Veer Savarkar should be put in the same jail where the Hindutva ideologue was lodged.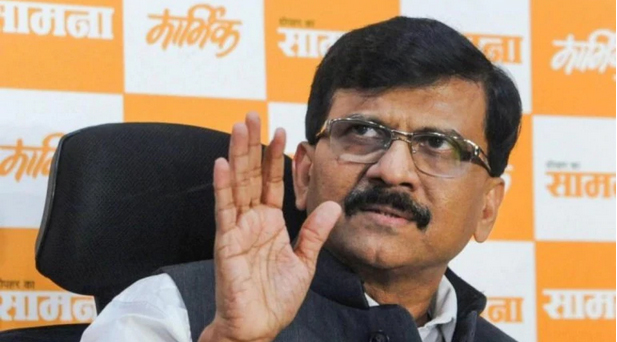 Sanjay Raut said that those who believe Bharat Ratna should not be conferred on Veer Savarkar should be put in the Andaman's cellular jail for two days so as to realise Savarkar's sacrifice and contribution towards the nation.

"We have always been demanding respect for Veer Savarkar. Those who oppose Bharat Ratna for Veer Savarkar be put for two days in Andaman's cellular jail where Savarkar was lodged. It is only then that they will realise his sacrifice and contribution to the nation," Sanjay Raut said.

Savarkar's grandson Ranjit Savarkar backed Sanjay Raut's statement and "expected" that the party will "now convince Congress leaders not to oppose Savarkar".

"I welcome Sanjay Raut's statement. In the past also, Shiv Sena aggressively opposed the defamation of Savarkar. I expect that Shiv Sena will now convince Congress leaders not to oppose Savarkar," Ranjit Savarkar said.
Last week, Sanjay Raut had stirred controversy with his remark that Indira Gandhi used to meet Lala during her Mumbai visits, following which he drew flak from ally Congress.

He later withdrew his comment. He said: "If someone feels my statement hurt Indira Gandhi's image or someone's feelings, I take it back. In the past, I have taken her [Gandhi's] side and argued with people who tried to malign her image. In such cases, some Congress leaders had remained silent."

However, before taking back his comments, Sanjay Raut said his words were "twisted" by those unaware of Mumbai's history as he meant that Gandhi met Karim Lala in his capacity as representative of the Pathan community.

Meanwhile, on whether Sanjay Raut's statement would affect Congress-Sena-NCP alliance in Maharashtra, minister Aaditya Thackeray said: "Sanjay Raut mentioned the context in which he spoke. Shiv Sena-Congress alliance is strong and we came together for the development of the state. We may have different views on certain issues but this is what democracy is. Instead of history, we need to talk about current issues."
Courtesy:India Today