Rail Fare Hike Protests: BJP, Shiv Sena MPs Meet Minister
Mangalore Today News Network
New Delhi, June 24, 2014: Shiv Sena and BJP MPs are meeting with Railway Minister Sadananda Gowda to discuss a steep hike in rail fares that has triggered political protests.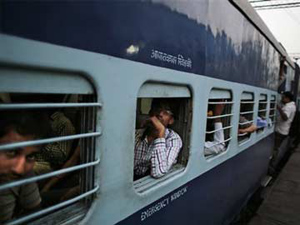 On Monday, the Shiv Sena, BJP's oldest ally and a part of Prime Minister Narendra Modi's coalition government, likened the decision to "running over the common man with a train" and said the hike should be cancelled or partially rolled back.


The 14.4 per cent increase in rail fares will come into effect from tomorrow. It is the first major hike in fares in over a decade.

Shiv Sena's Sanjay Raut said allies were not consulted about the decision to change fares, adding that people can't "digest bitter pills", a sharp comeback to the PM, who recently said that "bitter medicine" is needed to revive the economy.

An editorial in the Sena's mouthpiece Saamna said "let this be the last hike", conveying acceptance, but the party later took on a more aggressive stand and said its leader Uddhav Thackeray is in touch with the government to urge a rollback.

The Sena has 18 parliamentarians and one minister in the union government.

Finance Minister Arun Jaitley and other BJP leaders have defended the hike as necessary, and pointed out the previous government deferred a plan to increase fares in May, leaving the unpopular decision to Mr Modi's new administration.

Experts agree that Indian Railways, one of the world's largest rail networks, needs massive inflows to recharge it after years of low investment and populist policies to subsidise fares.