Police arrests YouTubers after 'ghost prank' goes wrong in Bengaluru
mangaloretoday/ yahoo
Bengaluru, Nov 12: At least seven college students were arrested Monday for playing late night pranks on residents in Mathikere, Yeshwantpur and other areas of Bengaluru. The students, who are creators for a YouTube channel named 'Kooky Pedia', were dressed as ghosts in white robes and were intercepting pedestrians and motorists.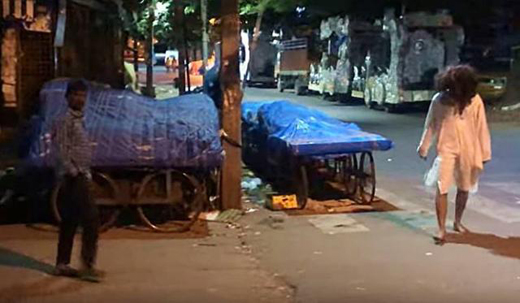 The police told Indianexpress.com, "The youngsters hailed from RT Nagar areas, but were from different colleges. They were intercepting pedestrians and motorists acting as ghosts in white robes. While one of them acted dead, the others stood around him scaring people."

The police said the arrests took place around 2 am Monday after locals complained that the students were "creating public nuisance and frightening them."

On arrest, the students admitted to playing the pranks as a joke. They were released on station bail after apologising for their acts. The students were identified as Shaan Malik, Naveed, Sakib, Syed Nabil, Yusif Ahmed, Sajil Mohammed, and Mohammed Ayub.

"What if someone meets with an accident or suffers a cardiac arrest, while trying to escape from them? Pranks, scaring people in a public area is not acceptable," an official said.

Meanwhile, the police have registered a case under Indian Penal Code sections 503 (criminal intimidation), 268 (public nuisance), and 141 (unlawful assembly).