Pakistan Minister Fawad Chaudhry posts foul tweet on PM Narendra Modi's birthday
Mangalore Today News Network
Islamabad, Sep 17, 2019 : In a competition to tweet senseless, Pakistan's Minister for Science and Technology Fawad Chaudhry is winning the race. On Tuesday, he posted a foul tweet on Prime Minister Narendra Modi's 69th birthday. The motormouth Minister tweeted, "Today reminds us the importance of contraceptives #ModiBirthday". Fawad's tweet became viral and he was mercilessly trolled by the netizens. Pakistan Senator Rehman Malik Tags 'UNO Game' Instead of 'United Nations' in Hilarious Twitter Gaffe, Yahoo.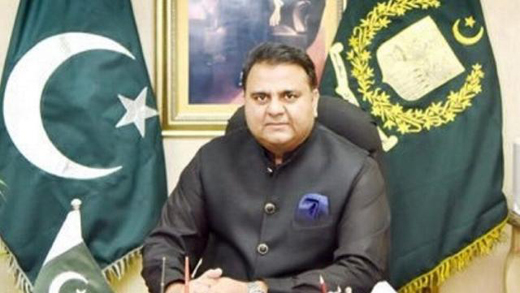 Chaudhary on Tuesday went even low by his standards and made an offensive comment. After his tweet, Chaudhry was slammed on the micro-blogging site. A torrent of trolls and meme posts made its way to the social media following Chaudhry's bad attitude. Pakistan Takes Jibe at

Chaudhry is not new to criticisms. Earlier, he had claimed that the Hubble Space Telescope was sent to space by Pakistan's aeronautics and aerospace research agency Suparco, instead of its the United States counterpart NASA.

"You have really surpassed all your predecessors. Just a few days under your patronage, we realized that Suparco has sent hubal telescope into space. Incredible. Mr PM ImranKhan should send such discoverer into space as a reward..!," a Twitter user had posted.