Notre-Dame Cathedralís main structure saved, fire contained: officials
Manglore Today News Network
Paris, April 15: The structure of Notre Dame Cathedral in Paris – including both the towers – has been saved, after a catastrophic fire engulfed the 800-year-old structure on Monday, 15 April. After nine hours of battle, the fire now under control, said French firefighters to Reuters.

Speaking to the media, French President Emmanuel Macron pledged to rebuild Notre Dame and said that France will seek international help to do so. He also added that the "worst has been avoided" in Notre-Dame fire.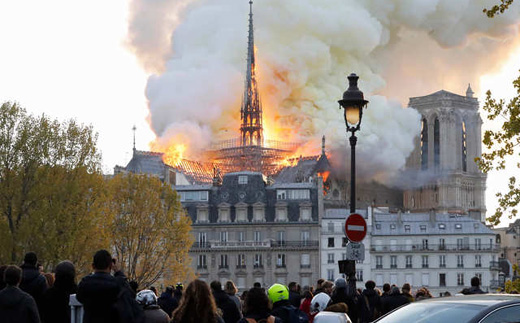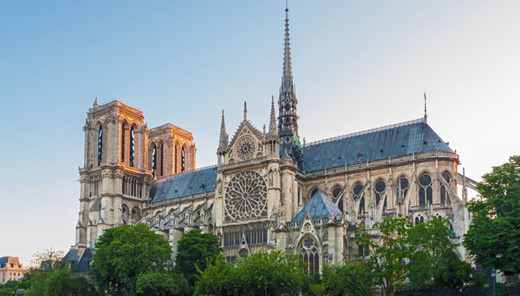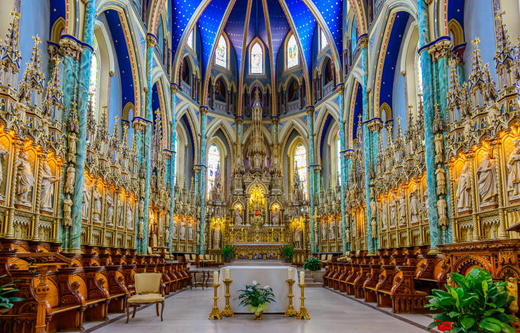 The French Interior Ministry official had previously said that firefighters might not be able to save the Cathedral as the Spire had collapsed due to the blaze.

The flames and smoke plumed from the spire and roof of the gothic cathedral.

Prosecutors have opened an investigation as Paris police said there were no reported deaths. Some 400 firefighters were battling the blaze well into the night.

Roof Ravaged, One Firefighter Injured

Paris fire commander Jean-Claude Gallet said a major accomplishment of hundreds of firefighters was stopping the flames from spreading to the north tower belfry.

Gallet said two-thirds of Notre Dame's roofing "has been ravaged". He also added that one firefighter was injured.

He further said fire crews will keep working overnight to cool down the structure.

The fire chief in Paris went even further, saying his crews managed to stop the flames from reaching the belfry and prevented a catastrophic collapse.

The 12th-century cathedral is home to incalculable works of art and is one of the world's most famous tourist attractions, immortalized by Victor Hugo's 1831 novel "The Hunchback of Notre Dame."

Macron also said that the situation is being treating as a national emergency. He reached the landmark cathedral on Monday evening and went straight into meetings at the nearby Paris police headquarters.

Macron also cancelled his address to the nation because of the massive fire and extended "thoughts for all the Catholics and all the French". In a tweet Macron said, "sad to see a part of us being on fire."

French Prime Minister Edouard Philippe also expressed grief and said that he felt a "sadness beyond words" but added the fire services "were still fighting... heroically, to save what can be saved".

Paris prosecutors think huge fire at Notre Dame was started accidentally based on preliminary investigation.

The fire service said the blaze could be "potentially linked" to ongoing renovations. Notre Dame spokesman Andre Finot told French media: "Everything is burning, nothing will remain from the frame."

German Chancellor Angela Merkel called Notre-Dame cathedral a "symbol of European culture" as the blaze raged.