National Madrassa Board Pitched by HRD Ministry's NMCME to 'Uplift Academic Standards
Mangalore Today News Network
New Delhi, Sept 12, 2018 : The National Monitoring Committee of Minorities' Education (NMCME), chaired by Human Resource and Development (HRD) Minister Prakash Javadekar, has pitched for the constitution of a National Madrassa Board which would regulate the education in Islamic seminaries.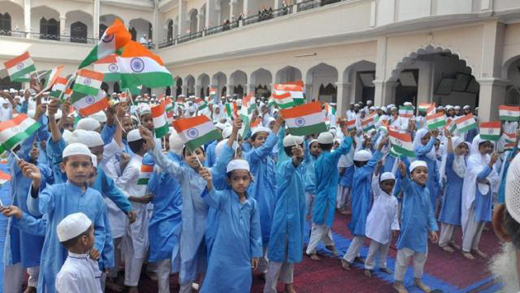 Although the move is aimed at "uplifting the academic standards", Muslim bodies suspect a vested interest. Zafaryab Jilani, member of the All India Muslim Personal Law Board (AIMPLB), said panel's recommendations, six months before the general elections next year, is aimed to polarise voters.

"With six months before the general elections, we wonder what is their motive behind such a recommendation," Jilani said, adding that the move is aimed at reaping electoral benefits through communal polarisation.

Denying the charge, BJP leader and Uttar Pradesh's Minority Affairs Minister Mohsin Raza said the panel has not interfered into the religion, but has only pitched for a record of unregistered madrassas to regulate their academic curriculum.

"Education is the need of the hour. The government at the Centre in the state wants to empower the Muslims and raise the standard of education imparted in the madrassas," he said.

Notably, the Raza-led Minority Affairs Ministry of Uttar Pradesh was, earlier in the year, considering to order pant-shirt as mandatory dress code at madrassas in order to "modernise" the pupils. The move, though supported by UP Shia Waqf Board chief Waseem Rizvi, drew the ire of an array of Islamic bodies who called it an "attack on Article 25 of the Indian Constitution", which guarantees the freedom to practice and propagate religion.
courtesy:Yahoo