Man's second marriage saves him from paying high alimony to ex-wife
Mangalore Today News Network
New Delhi, Apr 21, 2017: The Supreme Court has reduced the alimony amount of a divorced woman, holding that her ex-husband had to support his new family, including a child born of him.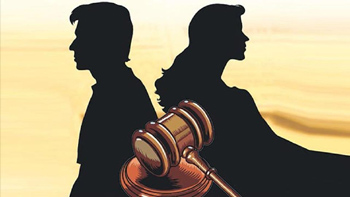 The woman would now get Rs 20,000 instead of the Rs 23,000, awarded by the Calcutta high court.

A bench headed by justice R Banumathi, however, refused to accept the husband's plea that the original HC order granting Rs 16,000 monthly maintenance be restored. The HC had revised the amount to Rs 23,000 after the woman sought a review of its earlier order.

The apex court did not find fault with the HC's award because it was in tune with the SC ruling, which holds that 25% of the husband's salary could generally be awarded to the dependent estranged spouse and her children.

The man had assailed the HC order on the ground that his ex-wife was a qualified beautician and a Montessori teacher, earning Rs 30,000 every month. Therefore, the Rs 23,000 maintenance awarded by the HC was on the higher side, he argued.

The bench upheld the HC decision, saying the net salary of the husband was Rs 95,000 per month since February 2016.

"However, since the appellant (ex-husband) has also got married second time and has a child from the second marriage, in the interest of justice, we think it proper to reduce the amount of maintenance of Rs 23,000 to Rs 20,000 per month as maintenance to the respondent—wife (divorced) and son," the bench held.
Courtesy: Hindustantimes.com