Khushbu Quits DMK, Tweets About "Hard Decision"
Mangalore Today News Network
Chennai, June 17, 2014: Actor-politician Khushbu, one of the most prominent faces of the DMK, has quit the party.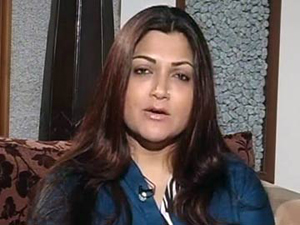 In a short letter addressed to DMK Chief M Karunanidhi, she says "despite my 100 per cent commitment there is a situation that my dedication and hard work would continue to be a one way journey in the party. This had led to severe stress and hence I'm resigning from the primary membership with a heavy heart."

"At times hard decisions have to be taken at the right time with a smile..I hve done just tat..no point in pondering over something tat hurts,(sic)" the 43-year-old tweeted.

Sources in the party say a senior leader and his family members did not like the prominence Khushbu got in the party and that this was just waiting to happen.

Khushbu, who began her film career as a child artist, joined the DMK in 2010. She has not run for the state legislature or parliament, but has served as a star campaigner for the DMK. In one of her tweets, Khushbu said she is not joining any other party.

Last year, her house was vandalised in Chennai allegedly by supporters of DMK's heir apparent MK Stalin. The attack was seen to be in retaliation to her interview in which she had said "though the DMK Chief Karunanidh has named MK Stalin as his successor, only the party's General Council could elect his successor."

Some say Khushbu is a victim of family politics in the DMK while others look at this as the actor's smart move following the DMK's worst-ever electoral defeat in Lok Saha polls.