Kerala authority ask family to dress girls as boys
Mangalore Today News Network
Kerala, Mar 24, 2019: Along the sides of the National Highway at Ochira, about 30 km from Kollam in South Kerala, small kids aged around 10, dressed in pants and shirts with their hair cropped short are seen playing around. A closer look reveals that the kids are girls, not boys.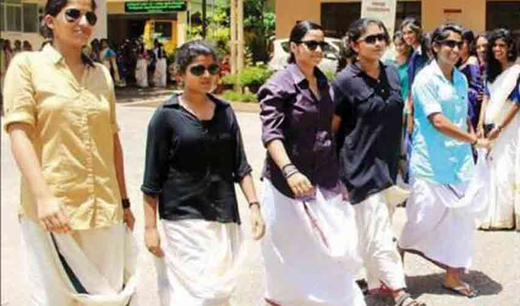 In Kerala, gypsy families have been in the news for the past few days. A 20-year-old man from the neighbourhood, allegedly kidnapped the eldest child of the family, a 15-year-old girl, after attacking her parents.

The boy is said to be the son of a local CPM leader and the Congress and BJP are making a furore over the incident.

There are also rumours that the girl and the boy were in an affair and eloped together. The couple are yet to be traced but two youths, who allegedly helped kidnap the girl, were held by the police.

The cops are also searching for the couple in Karnataka, Rajasthan and Maharashtra.

The Rajasthani family, settled in the area for the past three years, is involved in the business of making and selling models using plaster of paris. They have five girl children, all of them aged between five and fifteen years.

A section of the local media reported that the local police personnel asked the father to dress up his children in boys' attire for their safety.

An employee of the district child welfare body, who used to interact with the family, also told DH that the boys' attire was a safety cover given by the family.

When DH spoke to the father on Saturday, he preferred to be tight-lipped about the matter, even as he admitted that the police behaved rudely when he approached them with a complaint of his eldest girl being eve-teased by a local boy a few months back.

An assistant commissioner of police, who is now investigating the case of the missing child of the family, said the reports about the police asking the family to dress up their children like boys for their safety is not true.