Karnataka: A Congress revolt, a CM in waiting, here is what really D K Shivakumar is upto
Mangalore Today News Network
Bengaluru, Sep 12, 2018 : This time trouble erupted from Belagavi in Karnataka. The Congress- JD(S) coalition in Karnataka appears to be in some amount of trouble, with two leaders warning that they would walk out.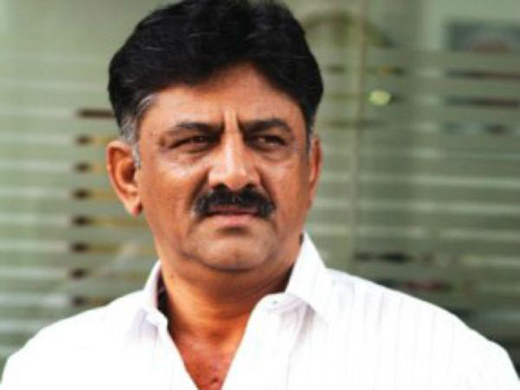 The face-off within the Congress comes just days after Siddaramaiah created a flutter when he said that he could become CM again. The coalition partners however dismissed the view as a personal one.

Now trouble seems to be emanated from the Jharkiholi brothers and the tussle involves Congress MLA Laxmi Hebbalkar. The bone of contention between the brothers and Laxmi is control over Belagavi.

It is a well know fact Energy minister and the Congress's go to man, D K Shivakumar is a staunch supporter of Hebbalkar. In Belagavi the control of the party has largely been in the hands of the Jharkiholis and Hukkeris.

Shivakumar is making that push and backing Hebbalkar so that he has a piece of his pie in the political scenario in Belagavi. Several leaders from this region have told the Congress leadership to advise Shivakumar to stay away.

It is a well known fact that Shivakumar has been a CM aspirant for long. Once nurtured by S M Krishna, he has lost out on the race thrice. The first time when Dharam Singh formed an alliance with the JD(S) and the second time when Siddaramaiah became the CM. The third time was in 2018, when the Congress and JD(S) came together.

Shivakumar is undoubtedly a strong leader and wields a lot of control especially in the Vokkaliga belts of Kanakpura among other areas. However is not seen as a leader who has a control over the entire state. He feels that by gaining control over larger portions of the state, he could become an automatic choice for CM, somewhere down the years.

He began this plan by backing second rung leaders in Dharwad and Ballari. He appears to have gained some foothold over and the kind of control he wielded over the likes of Anand Singh and Nagendra when the BJP was trying to get them to form the government is proof of the clout.

He then planned on executing part 2 of his plan in the Belagavi region, which incidentally has 18 constituencies. Belagavi is a politically significant hub and Shivakumar realises that gaining control in this region would get him a better grip over the political situation in north Karnataka.

The ploy is to project himself as a strong Vokkaliga leader. While that may gain traction in the South Karnataka region, where the community is strong, he also realises that having the backing of the north Karnataka leaders is important for his political prospects. Hence DK as he is popularly called as has set in motion this plan to groom and nurture second rung leaders so that they become his support system, when he stakes a claim to the post of Karnataka Chief Minister.
courtesy:Yahoo