India reports 48,648 new Covid-19 cases with 563 related deaths in the last 24 hours
Mangalore Today News Network
New Delhi, Oct 30, 2020: As per the reports our country registers 48,648 new cases Coronavirus cases with 563 related deaths in the last 24 hours. India's tally reaches to 8,088,851. The number of new cases was less than Thursday morning's 603,687 but there were 46 more fatalities on Friday, which have raised the death toll to 121,090, according to the Union health ministry's data on Friday morning as to Hindustan Times.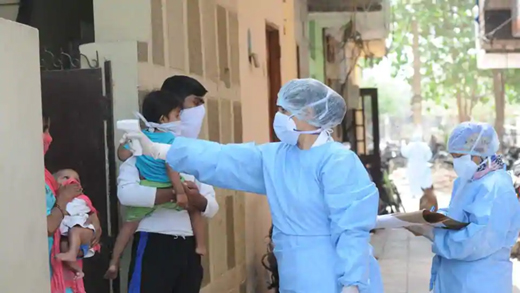 Data showed on Thursday morning that 56,480 Covid-19 patients had recovered and discharged and the ministry said that 79% of them were observed to be concentrated in 10 states and Union territories. Maharashtra had contributed the maximum with more than 8,000 single-day recoveries followed by Kerala with more than 7,000 recoveries. Of the 49,881 new Covid-19 cases on Thursday, 79% were from 10 states and Union territories. Kerala continues to report a very high number of new cases with more than 8,000 cases followed by Maharashtra with more than 6,000 cases.

There were 517 fatalities on Thursday morning and of these, nearly 81% are concentrated in 10 states and Union territories. Maharashtra had reported the maximum fatalities with 91 cases.

India has attributed the falling positivity rate, which is at 7.54% at present, to scaling up of its testing capacity from one in January to more than 106.5 million. The health ministry said on Thursday that with 10,75,760 tests conducted in the last 24 hours, the cumulative tests have crossed 10,65,63,440. Nearly 1.1 million tests have been conducted daily on an average during the past six weeks, it has said.

The global coronavirus disease tally stands at 44.9 million cases and more than 1.18 million deaths. Europe, North America and Latin America account for more than 66% of global cases and over 76% of global deaths.

Active cases of the coronavirus disease stand at 594,386, down from 603,687 on Thursday morning, as of 8am on Friday, the health ministry's dashboard showed. The health ministry has stressed that the declining trend of the active cases of Covid-19 is supported by a rising number of recovered cases in the country. The number of recovered cases is at 7,373,375 and the gap between recovered and active cases has crossed 6,778,989. The national recovery rate is at 91.15% now.