India reported 34,403 new Covid cases in the last 24 hours
Mangalore Today News Network
New Delhi, Sep 17, 2021: In the last 24 hours, India reported 34,303 new coronavirus cases, as per the latest data released by the Ministry of Health and Family Welfare.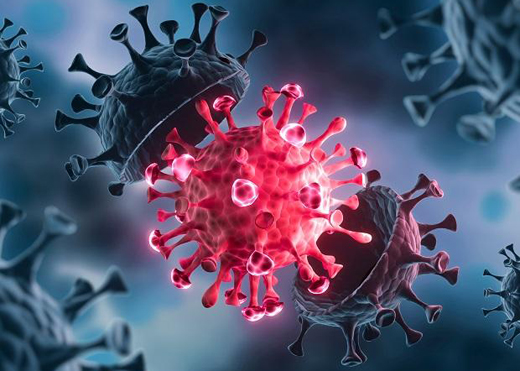 On the occasion of Prime Minister Narendra Modi's 71st birthday, the BJP is preparing to set a new vaccination record by administrating the highest number of inoculations in a single day.

"Let's do #VaccineSeva and give him (PM Modi) birthday gift by getting vaccinated those who have not taken the dose so far," Union Health Minister Mansukh Mandaviya said yesterday, urging people to get the shots.

So far, India has administered a total of 76,57,17,137 doses of the coronavirus vaccine, the World Health Organisation said in a statement. Over a billion doses have been administered in total in all South-East Asian countries affiliated with the WHO.

The government Thursday said Covid-19 booster dose is not the central theme in scientific as well as public health domain at the moment, while adding that getting the two doses is the topmost priority. Responding to a question at a press briefing, ICMR Director General Balram Bhargava said administering both the shots to all adults is absolutely essential and there should be no breakage in that.

Earlier in the day, the Uttarakhand High Court lifted the ban on Chardham Yatra and allowed the devotees to visit the shrine but with Covid-19 protocols. Only 800 devotees will be allowed at Kedarnath Dham, 1200 at Badrinath Dham, 600 at Gangotri and 400 devotees at Yamunotri Dham in a day, the court said. The court also ordered mandatory Covid-19 negative report and double vaccination certificate for devotees.

India recorded 30,570 new cases of coronavirus infection on Wednesday. There was a dip in number of active cases, which was 3.42 lakh and the death toll due to Covid-19 infection was 431. Kerala on the other hand reported 17,681 new cases and active cases coming down to 1.9 lakh. Death toll n Kerala was 108.

In a year impacted massively by the Covid-19 pandemic and lockdowns, overall crime numbers in the country increased by 28 per cent in 2020 over the non-pandemic year 2019, according to the latest report of the National Crime Records Bureau (NCRB). However, this increase has been largely attributed to crimes registered for Covid-19 violations as other crimes actually decreased in 2020 compared to 2019. According to the report, due to complete lockdown from March 25 and May 31 last year, cases registered under crimes against women, children and senior citizens, theft, burglary, robbery and dacoity declined.
Courtesy:Indian Express