Imran Khan faces pushback over Gilgit-Baltistan move. China ties his hands
Mangalore Today News Network
New Delhi, Sep 30, 2020: Prime Minister Imran Khan's move to convert Gilgit-Baltistan (GB) in the occupied northern areas into Pakistan's fifth province at China's behest has provoked a pushback within the country. This week, Imran Khan's fierce rival Maulana Fazlur Rehman joined the ranks of opposition leaders who have spoken out against Imran Khan for implementing Beijing's agenda.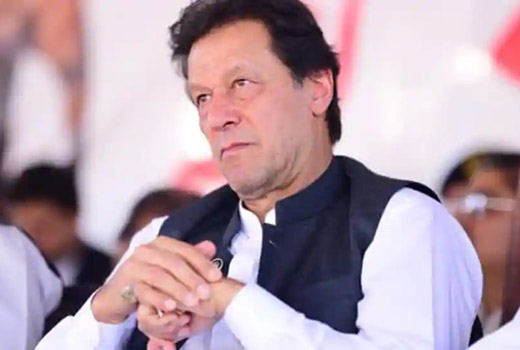 The Jamiat Ulema-e-Islam (F) chief underlined that turning the Gilgit-Baltistan area into a full-fledged province would end up validating India's August 5 decision to treat Jammu and Kashmir as a centrally-administered territory.

"A deal has been made over the blood of Kashmiris... Business is being done in the name of Kashmir diplomacy," the firebrand cleric told reporters on Tuesday in Athmuqam. He pledged "not to allow the partition of Kashmir".

Nearly 70 km away, Latif Akbar, president of the PoK unit of Pakistan Peoples Party told reporters in the Pakistan-occupied Kashmir capital Muzaffarabad that the federal government's move to treat Gilgit-Baltistan as a province was not acceptable to them.

Pakistan has traditionally claimed that parts of Kashmir it controls are semi-autonomous and not formally integrated into the country in line with its position that a referendum should be carried out across the whole region.

Gilgit-Baltistan's assimilation into the Islamic state is widely considered as an implicit recognition from Islamabad's perspective that the Line of Control (LoC) is the border between India and Pakistan, a proposal that had been floated by Pakistan's National Security Adviser Moeed W Yusuf a decade earlier.

The Imran Khan government has, however, made it clear that it has no intention to go back on its plan for GB and has proposed as the first step, to hold an election for the legislative assembly of Gilgit-Baltistan on November 15.

Pakistan watchers in India link Imran Khan and Army chief General Qamar Javed Bajwa's anxiety to ramrod through the change in GB's status to mounting pressure from China to secure the China Pakistan Economic Corridor that Beijing wants to expand under Xi Jinping's Belt and Road Initiative, or BRI.

courtesy: Hindyustan Times