Hyderabad child rape and murder accused Raju found dead on railway tracks
Mangalore Today News Network
Hyderabad, Sep 16, 2021: The accused in the Saidabad rape case, where a six-year-old child was raped and murdered on September 9, was found dead at Station Ghanapur in Telangana. Speaking to TNM, Hyderabad East Zone Deputy Commissioner of Police (DCP) Ramesh said, "It is true that the accused has died. I will have to ascertain more details with the concerned police personnel. I am told that the police were chasing him and not heeding to the warning, he jumped in front of a train. Once all details are ascertained it will be shared with the media."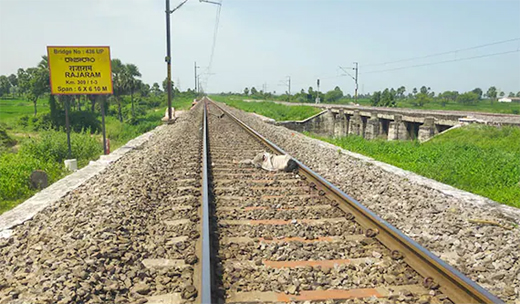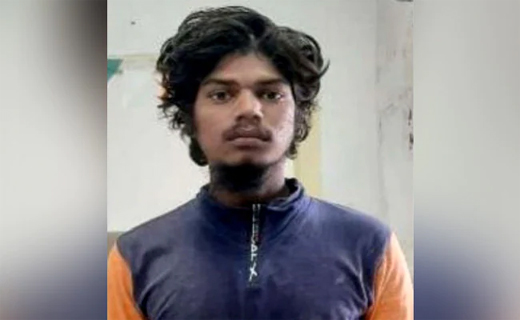 However, this is a developing story and the details may change. The accused, who was identified as a 30-year-old man named Raju, was absconding since the incident was reported. The police had constituted as many as nine special teams to arrest him. On September 14, the Hyderabad police had issued a notice to the public with details of the physical appearance of the accused, and appealed to anyone with information on him to come forward to the police, along with a reward of Rs 10 lakh for reliable information which may have led to his arrest.
Several teams comprising hundreds of policemen were engaged in search operations in the limits of three police commissionerates, Hyderabad, Cyberabad, and Rachakonda. A day after announcing the Rs 10 lakh reward, police released wanted posters with his pictures on September 15. Police personnel were seen pasting posters on walls, buses and auto-rickshaws. Some explained to citizens about how the accused looks.

Police had also taken up vehicle checking on the state borders to stop him from fleeing to neighbouring states.The six-year-old was sexually assaulted and murdered on September 9 in Singareni Colony of Saidabad area. The body of the girl was found in his house after midnight. The crime had sparked massive outrage across the city and the state, with many, including sitting state ministers, demanding that the accused be 'encountered' like the accused in the Disha case that had taken place in Hyderabad last year.

With pressure mounting on the state government to nab the accused, the Director General of Police M Mahender Reddy was personally monitoring the case. He directed the Police Commissioners to intensify the search operation. Personnel of the Commissioner's Task Force and the Special Operation Team (SOT) were also roped in for the massive search operations.

The accused was seen in CCTV footage in LB Nagar area a day after the crime was reported.
Courtesy:The News Minute