Gorakhpur tragedy: CM Yogi Adityanath breaks down, asks media to report facts
www.mangaloretoday.com
New Delhi, August 13, 2017 (Zee News): Addressing media after visiting Baba Raghav Das College Hospital in Gorakhpur, Chief Minister Yogi Adityanath on Sunday broke down and said that anyone found guilty of negligence would not be spared.

"Nobody can be more sensitive towards those children than me.We are waiting for the report of the committee constituted by our Government. I would urge everyone to wait for that report. Not just in Gorakhpur but across the state, if any death is caused by the negligence of the hospital authorities the government will take strong action those responsible," said the Chief Minister.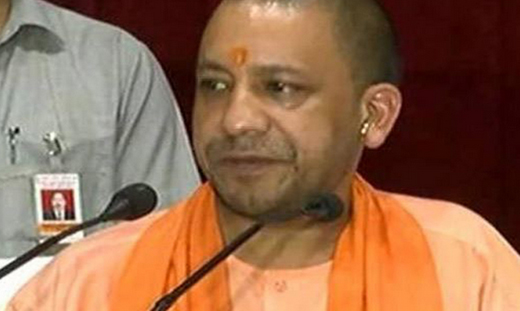 Yogi Adityanath also asserted that Prime Minister Narendra Modi is very much concerned and hence has sent Union Health Minister JP Nadda to take the stock of the situation.

"After becoming the chief minister of Uttar Pradesh, this was my fourth visit to the BRD medical college.Our campaign against encephalitis is not new, it has been running for quite some time," said Yogi Adityanath.

Adityanath also sought the Centre's help to set up a virus research centre in the eastern part of the state to fight vector borne diseases like encephalitis, which claim several lives each year. "The atmosphere of eastern UP is such that there are many vector borne diseases like encephalitis. To stop the diseases we need to have a full-fledged Central Virus Research Centre," Adityanath said.

Union Health Minister J.P. Nadda, who accompanied Yogi told media that the Centre has approved Rs 85 crore for setting up a central Viral Research Centre in Gorakhpur.

"The approval for a Central-level Viral Research Centre has been given. The research centre will be set up in Gorakhpur to help in finding out the real problems of the vector borne diseases in the areas of eastern UP and will help in finding a permanent solution. For this purpose the Centre will release Rs 85 crore," said Nadda.

Earlier in the day, the Opposition demanded Yogi Adityanath's resignation as Chief Minister. Briefing media, over the heart-wrenching Gorakhpur incident, UP Congress president accused Yogi govt of the tragic death of 70 children at BRD hospital and said that the tragedy clearly reflects the failure of the state government.

"This government is a murderer. These children have not died but killed. The more shameful about this case is the fact that it happened in Yogi Adityanath's constituency. If he can't take care of the need of his constituency then how can he fulfil the responsibility of a state like Uttar Pradesh? He should immediately resign from his post," the Congress leader had said.

Meanwhile, tragedy continued to descend upon Gorakhpur's Baba Raghav Das Medical College hospital, as another child succumbed to encephalitis today, taking the death toll over 70.